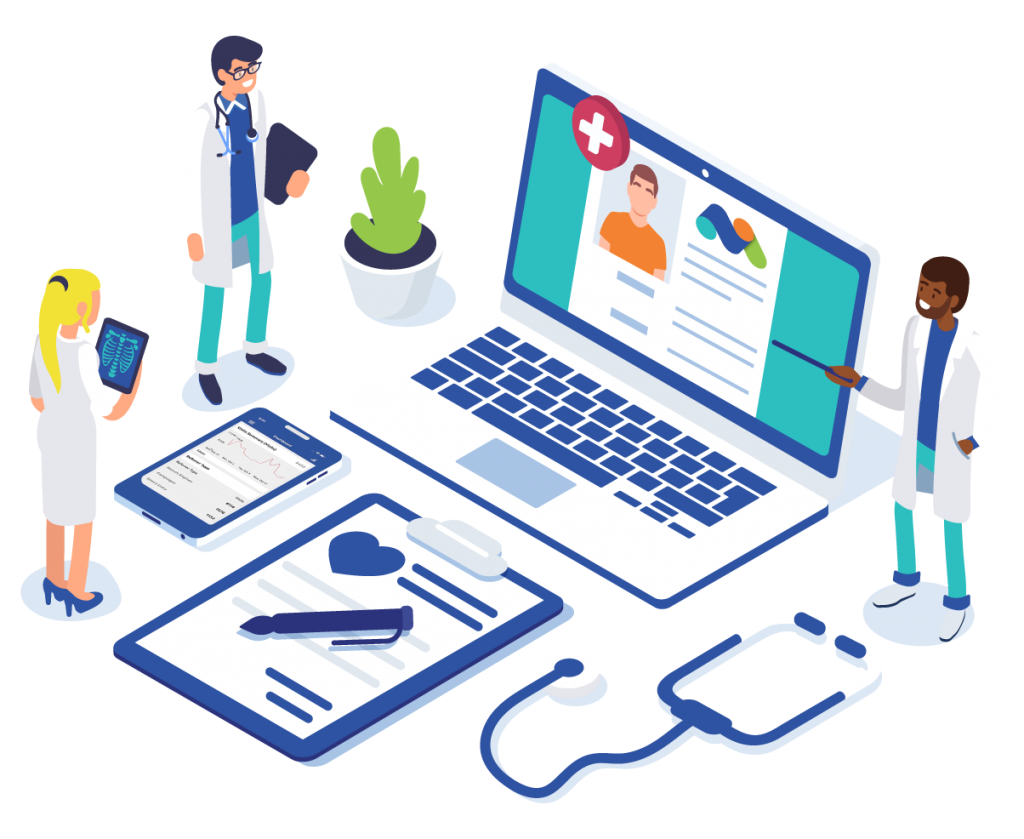 Client's Requirement
Client wanted to create a responsive web app / a Progressive Web app or a Native app which can be useful for the patients who are about to undergo some surgeries in near future. The goal was to prepare the patient for his/her surgery. The concept was to set some daily goals (running, walking, exercise, diet etc) for the patients which they need to fulfill in order to become ready for their forthcoming surgeries. The goals are on a daily basis and there are multiple goals per day.
Our Strategy
RESEARCH & PLANNING
To build the Health care application for managing Patient's wound care, diet and post operative recovery exercises, we bought a strategic requirement gathering process in place. We study the ideas and other important aspects in the client meeting. We used different strategies throughout the process so that he could achieve the best results
Challenges
We have few challenges in order to build this system:

We needed to set goals with respect to the type of surgeries which was typical because patients had to take precautions while doing various kinds of goals like running, exercise, and maintaining their food habits.

Another challenge was the older chronic diseases a patient already has and he/she can't follow or perform some of the goals because of the disease. However those goals are important for the surgery he is going to have. So there lies a conflict.
Solutions
Our Technical Solutions to Client's Needs

We created a react Native app with dot.net core as the API platform.

We created a robust yet flexible database schema which can counter numerous goals and tasks a patient has to undergo and these goals can be associated with the different surgery types.

The effective exclusion mechanism was made so that if some goals are important for a surgery yet they are prohibited for a patient having some chronic disease. Those goals shouldnt be appearing for the patient on his dashboard.

An extensive dashboard is made to show the daily progress of patients. How he is achieving his goals , whether he is even performing all the goals or not. There are graphs to show the progress as well.

Some goals are there even after surgery has been done . These are called post-surgery goals. We created a system to show those goals to the patients.
The Key features of Surgypal
01
Forthcoming Surgeries
This app helped patients to carry their forthcoming surgeries in a smoother way.
02
Goals for patients
App presented Goals for patients before surgery and after surgery. Goals like walking for 15 min daily, drinking 2 liters of water, avoiding late sleep etc. These goals help the patient to get ready for their surgery.
04
Educational material
The Educational material (articles and video) are suggested to patients about their surgery.
03
Patient Status Graph
Patients can also see their status graph and track how well they are doing in their goals..
Technologies and Tools
React Native , Dotnet core APIs