Our Agile Methodology
We follow Agile methodology by thoroughly analyzing and understanding your business requirements to help you take maximum advantage of the latest technologies. We focus on aesthetic factors like regular scrum meetings, planning, designing, developing, testing and launching. We use best methodologies and approaches when it comes to web development. It is important to assess the scale and aspects of your projects in order to select the best approach every time.
Technologies we use in Product Development Process
The world has changed, with digital presenting remarkable opportunities for new earning streams for companies across industries. It's important that you wake-up now, because if you don't, your competitors will. What will stand you apart is your utilization of technology as a competitive edge to enhance your unique value. Choosing the relevant technology can often be a problem for businesses. With our tech savvy, we will help you to choose the ideal tools and platforms suitable to build a viable product. As competition increases and customers' demands evolve, making good products is not enough. Enterprises need technology partners that can help them build excellent, creative, and differentiated products. Whether it's building tailor made products or extending product development services, companies need to involve technology with in-depth domain knowledge, accomplished by efficient processes, and a team of experts that can deliver.
MEAN
MERN
Angular & .Net Core
Angular & PHP
Angular
React Js
Vue Js
Angular Js
Knockout JS
HTML5
Microsoft .Net
C#
Node JS
PHP
Laravel
Python
MS SQL
Mongo DB
My SQL
PostgreSQL
Azure
AWS
Gradle
Git
Jenkins
Docker
Kubernetes
Custom Product Development Services for Your Business
Every business has different requirements that serve your unique goals. Often your business may seem similar to your industry associates, but they aren't. We have a team of dedicated product development experts who understand your requirements. They help you to get the most relevant business solution customized to deliver your particular requirements.
Custom Software Development Services
Creating a high-quality SaaS product that conquers challenges and meets requirements is our main forte .Our custom product development services provide a bespoke solution.

Application Modernization Services
Our application re-modelling services ranges from Re-development, Cloud Migration, Re-designing to include Microservices etc.

DevOps Services
With our DevOps services, we allow organizations to flawlessly integrate all the technologies required for their development, deployment and team collaboration.

Software Quality Assurance Services
Our QA and testing services allow clients to build steady quality assurance strategies and make sure that software products are secure and stable.

Application Support and Maintenance Services
Our support and maintenance team help clients anticipate issues, improve workforce, and unfold the application portfolio.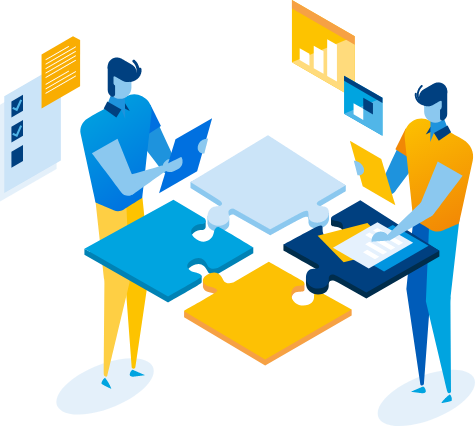 Mobility and IoT Services
We have a wide range of proven, end-to-end prospects in planning, integrating and managing mobility solutions.
Our Agile Development Skills
01
Transparent vetting
Sensation Solutions has helped many enterprises and fast-scaling start-ups, so hire only the best pre-vetted developers on hourly, monthly or project basis.
02
Get Started Instantly
Immediately Increase your team capabilities with access to a great number of developers available straight away.
03
Effortless Hiring
Our developers use cutting-edge technologies and an agile methodology to ensure that we complete our projects on time without compromising quality.
04
Pool of Talented Development Team
We have a range of versatile developers who are really good with their forte and niche.
Monthly Based
Hire offshore staff for up to 160 hours a month
Manage the team using your own methodologies or leave it to us.
Maximum availability for any emergency.
Get real-time updates on project development
Monthly billing cycles
Hourly Based
Pay by hours
Add or remove hours based on your requirements
Communicate via your own preferred channels
Real-time updates on chat and timesheet
Resource performance monitoring & reporting.
Fixed Cost Based
Get an estimate of the project cost before hiring developers
Expand your project as per need.
Hire developers on a long-term basis
Flexibility to change the scope with a discussion on nominal charges.
Our Focus while developing your project
High Performance & Speed
We focus on smooth and instinctive performance across different devices. We carefully consider the execution of the web and how it navigates on various devices available. We also ensure that your website loads quickly, so your audience can access information fast.
Smart Coding Strategies
We use smart coding and cutting-edge methodologies. Getting along with the agile, synergetic approach, we bring users closer to your online business, rendition shape experience.
Dedicated Resources
We have a team of well experienced and professional web developers. Our dedicated team promptly works with you to make your business available through a functional and interactive website for the end-users.
Call-to-action (CTA) buttons
A well-designed CTA button will enable your audience to go to the next step. Your audience's eye quickly goes to these buttons. We focus on integrating CTA buttons into your website that help you drive significant results on your page.
Provide Security
Security of a website is must especially when you are collecting the user information like login details, bank details etc. We ensure to offer the best security system on your website. We also help you to make your domain name secure with the SSL certificate.
Seamless Support & Maintenance
We maintain and improve your existing website. We offer seamless support to upgrade, maintain and support web-based applications and database-driven websites to make sure that everything is working smoothly.
Why choose Sensation as your Desired Web Development Company?
Erect Experiences
We create experiences that are appealing, simple to use, and drive results for your business. We are not your emblematic Mobile App development company. Indeed, we're experts in corporate branding and Mobile App design, but we're truly committed to making things work for your audience and for your business.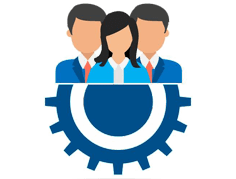 Interrogate, Listen and Understand
We start each Mobile App development project by acquiring a strong understanding of your business type and what are your requirements. This enables us to create strategic Mobile App design that impart the right messages and express your unique business identity.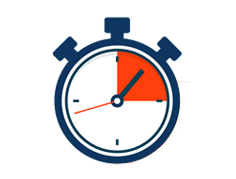 Ensure quick response
If you're like most other individuals, after you've decided to build a Mobile App, you need it NOW! Being a best Mobile App development company, we can systematize the process. We'll build your Mobile App quickly, usually within a week or two, sometimes days, depending on the requirements of your Mobile App.
Time and Budget Effective
We analyze the scope of the Mobile App development project and evaluate a budget and timeline accordingly, and once they're approved, we commit to them. Just to ensure, we provide a weekly status report to check the progress of your Mobile App.
Competitive Pricing
We offer Mobile App development services at fair market pricing with faster turnaround than most other Mobile App development companies. Sensation Solutions has the ability to leverage technology to meet a wide array of requests; we're masters at what we do, and our proficiency allows us to value our work competitively.
Work In a Team
We always believe in teamwork and help you in providing solutions with superior quality. We offer best-in-class services by bringing fresh ideas to the table every time. Let's sparkle magic with a team of dedicated expertise.
Advantages of choosing our Product Development Company over hiring Freelancers
Outsourcing is undoubtedly the Ideal way to cut down big time on costs while incorporating best technological platforms. However, it is hard while hiring someone on board, selecting a professional product development company or a freelancer. Here are a few points, which can help you in choosing Sensation Solutions as your product development company over a freelancer.

Skills and Expertise
Hiring us as a software development company for your project means you will get to work with experienced employees, who have knowledge in various fields. Moreover, you will get a project manager, a designer, a developer and a tester, who have competence in their specified fields. Whereas, hiring a freelancer means you will work with a single person for all your project related tasks.

Manageability
If you hire Sensation Solutions, everything will be just like a piece of cake. You will get a complete team that includes a project manager, who will communicate with you and will be responsible for all of the issues related to the project. Whereas, a freelancer is just a single individual, and maybe you require more freelancers, who will have to work with each other and you have to do management part of your own.

Communication
If you hire us, you will get a highly organized team having great experience. Furthermore, you will get regular updates of your project, which make it easy to check the working progress. But, if we talk about an individual freelancer, you can interact with him/her directly. You have to explain your concepts to every one of them if multiple freelancers are involved, which is time-consuming.

Quality
The quality of your website and application plays a vital role in the success of your business. Being the best web software company we fulfill all of your requirements without compromising with quality. Additionally, you will be provided QA testers, who will examine the product and remove all kinds of errors from it. On the other hand, a single freelancer might not be able to offer you all these services.

Security
In this era of rapidly enhancing technology, security is the most important part before starting any project. Your product must be secure with any critical issue and should be examined properly and tested. For this, it is a bit difficult and risky for any freelancer to provide the necessary level of security to clients. Sensation Solutions will offer you all the essential security requirements.

Deadlines
As a reputed company we truly understand the importance of time. Hence, we work with 100% efficiency to complete the project on or before the deadline. On the other hand, your project can suffer if any issue occurred with the hired freelancer. We have a support team, to resolve all issues of the client after launching the project unlike freelancers who usually do not offer full-scale services.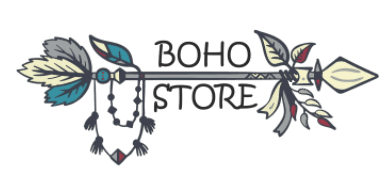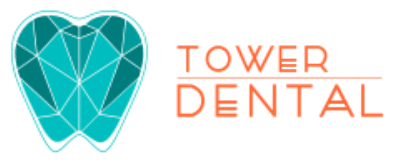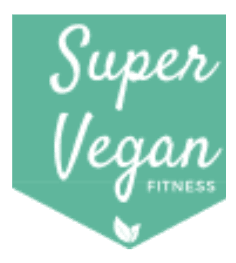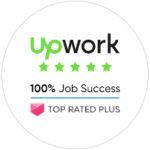 Upwork
Upwork Awarded us with 100% Job Success Rate with Top Rated Plus Badge
Good Firms
Sensation Solutions has been recognized and trusted by Good Firms as one of the leading SEO service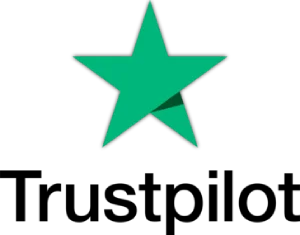 Trustpilot
We are on Trustpilot with best reviews from our clients

Clutch
Sensation Solutions has been recognized by Clutch as one of the leading IT company
The Manifest
Sensation Solutions listed as most reviewed company in "The Menifest" Mobile & App Marketing Company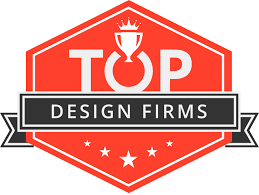 Top Design Firms
Sensation Solution is featured in Top Design Firms under 100 Mobile Marketing Companies in India
How client 

loves

 the way we work for them
Testimonial4
Sensation is an excellent developer with the added benefit of the good ability to quickly understand requirements. He creates appropriate solutions in a reasonable timeframe. I have worked with Elance developers for over 2 years. In all my experience I have not come across a developer offering skills of such quality and who consistently meets deadlines completely fulfilling requirements. Sensation has become a true technology business partner.
Axiom Cycles
Testimonial3
I have looked at Sensation Solutions for years for my Software Development and App Development Niche. They always consistently deliver a Quality product, On time and at fair prices.
Jim Pfautz
CEO, WinForce Solution

Testimonials2
Before I encountered Sensation, I had tried and tested several other options for my Information Technology business needs. I struggled to deal with stress, anxiety and delays in meeting timelines. As I wrestled with my struggles, Sensation was highly recommended to me. Today, however, Sensation is more than a business partner. Stress, anxiety and timelines delay became history. At Sensation, you can be sure to meet one of the finest team spirited individuals for your basic to robust IT needs. Think IT, think Sensation! I highly recommend Sensation for your IT related business needs
Daniel Amoah
Director, Rel8Well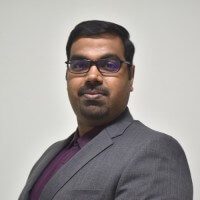 Testimonial1
We needed a dynamic team having full attention to detail to develop multiple portals and add-ons to our HR software. Sensation Software Solutions has been instrumental in the creation of these & the team has done everything that has been requested. We have made many changes along the way and at every step Sensation has been able to implement them straight away & helped us with new ideas. They took care of activities all the way from planning, developing, QA – until release and maintenance on our environments. We can't thank them enough. All the best to team!
Venkatakrishnan Balasubramanian
Head Of Engineering, JustLogin
What is the concept of product development?
Product development is the improvement of an existing product with fresh characteristics or the formation of an entirely new product to serve a niche target market. It includes a series of steps such as planning, design, development, launch, and iteration.
The benefits of product development are:
Enhanced customer satisfaction

Welcoming new business opportunities

Increase profitability and productivity for businesses
It is fundamental to lead market research at all stages of product development to ensure it appeals to the target market.
What is software product engineering?
Software product engineering includes the complete product life cycle like conceptualization, design, development, testing, and integration of a software product. Several stages of product engineering include:
Identifying a market requirements through market research

Conceptualizing the product plan

Constructing the product roadmap

Building the product architecture and designs

Creating and assembling the product

Testing the product

Launching the product

Offering technical support

 Frequently updating the product and re-designing based on changing user needs
What are the five phases of product development?
The five phases of product development include:
  Idea Generation

  Preliminary Review

  Development

  Testing

  Commercialization and Launch
What do you mean by new product development?
New product development (NPD) is the process of presenting new products to the market in response to technology improvement, changing client's preferences, expanding competition, and more. NPD can also take advantage of emerging opportunities in the market. Forward-looking organizations support by analyzing their audience requirements, improving products as per the needs, and also by developing new products that fulfill their customers' expectations.
What is the new product strategy?
New product strategy is the method of involving new techniques to improve existing products, or creating brand new products that the market looks for. This becomes important when the existing revenue platforms start diminishing or stagnating. You need to then bring in advancement at all stages of product development, right from conceptualization to final output.  A well executed new product development (NPD) technique captures your client's requirements accurately, and efficiently reduces the wastage of time, money, and resources.
Why is product development important?
Product development is important because of following reasons:
  To fulfill the rapidly changing clients requirements

   To outperform competition by providing improved value at cost-effective prices

   To stay up with technological advancements

   To determine new opportunities to maintain and grow your company

   To reduce risks

   To create and establish your brand name