Our Corporate Branding & Graphics Design services that transform the standard of your brand
Our Agile Methodology
We follow Agile methodology by thoroughly analyzing and understanding your business requirements to help you take maximum advantage of the latest technologies. We focus on aesthetic factors like regular scrum meetings, planning, designing, developing, testing and launching. We use best methodologies and approaches when it comes to web development. It is important to assess the scale and aspects of your projects in order to select the best approach every time.
Technologies we use in Graphic Design Process
The technology involved is concerned mainly with managing the internal representation persistent with external reality; this incorporates the results of immense R&D over the past 30 years in areas like data modelling, data integrity, process modelling, concurrency, transactions, file organization, active database systems etc. The important feature of database technology is that it offers an internal representation (model) of the external world. Being one of the most reputed Database Management Company for over decades, we provide best-in-class services to most leading companies across industries. Our expert team possess in-depth knowledge of both – open and closed source databases, and enable you to implement the best solutions through deep evaluation of company requirements and business goals. Our profoundly talented team constantly builds effective and strong solutions using the advanced technologies and best practices in the IT sector.
Photoshop
Illustrator
Invision
Adobe XD
Sketch
Figma
CorelDRAW
Sketch
Marvel
Figma
Webflow
Adobe XD
Design Principles We Follow
We understand the importance of data-driven businesses and have a peerless team of experts in working with both – open and closed source databases. We are well qualified to deal with the latest data management to drive prime performance.

Clarity Over Popularity
We keep our designs clear, short and to the point, to ensure users can easily understand, refer and remember without using complex terminology.
Identify Core Values
Before starting designing, we identify the values essential for your product or service.  Then select the ones that are most important for overall success.

Organizing content to follow natural eye movement patterns
We organize content so that they present the highest priority on any given page first, as we understand how the human eye processes these.
Contextual Design
We follow Contextual Design principle, collect data about users, interpret it in a structured way and iteratively test and refine those ideas with users.

Write, Compare, and Iterate
After creating the design, we make sure that they're not forgotten. We compare with others to justify design as they will be more likely to be accepted and stick to.
Our Agile Designing Skills
01
Transparent vetting
Sensation Solutions has helped many enterprises and fast-scaling start-ups, so hire only the best pre-vetted designer on hourly, monthly or project basis.
02
Get Started Instantly
Immediately Increase your team capabilities with access to a great number of designers available straight away.
03
Effortless Hiring
At Sensation Solutions, our designers use cutting-edge technologies and an agile methodology to ensure that we complete our projects on time without compromising quality.
04
Pool of Talented Designing Team
We have a range of versatile developers who are really good with their forte and niche.
Monthly Based
Hire offshore staff for up to 160 hours a month
Manage the team using your own methodologies or leave it to us.
Maximum availability for any emergency.
Get real-time updates on project development
Monthly billing cycles
Hourly Based
Pay by hours
Add or remove hours based on your requirements
Communicate via your own preferred channels
Real-time updates on chat and timesheet
Resource performance monitoring & reporting.
Fixed Cost Based
Get an estimate of the project cost before hiring developers
Expand your project as per need.
Hire developers on a long-term basis
Flexibility to change the scope with a discussion on nominal charges.
Project Prototyping During UI /UX Design
01
Improves Quality
Project prototypes are interactive demos of a website. Sensation Solutions has worked on core principles of UI / UX design that enable us to excellently combine solution usability and functionality with quality of implementation. This will help in improving the quality of the final project.
02
Improved User Engagement
The key reason for creating the prototype is to get feedback from users to ensure it is going in the right direction. There are many advantages of designing a prototype like obtaining approval on what is in and out of scope and more importantly gathering user feedback through usability testing.
03
Reduce cost and effort
It can take some time to choose the right tool and learn it. This time is far exceeded by the costs involved in launching an untested website that doesn't work. The cost of having to make changes to a fully developed website can be much larger than the time and effort needed for prototyping.
What Makes Our UI/UX Design Services and Development Stunning
Information Architecture
We choose the elite way to maintain and structure the content and data of your web and mobile apps. We thoroughly analyze your user's requirements, as well as their incentives, to create a perfect solution that will match your core business objective.
Interaction Design
Our focus is always to create amazing, interactive and visually appealing designs. Our designers create designs by utilizing the advanced industry standards and guidelines to offer an outstanding user experience.
Usability
We perform usability testing to assure that an application is really easy to use, search existing or prospective bugs, and collect information as for user satisfaction. In essence, usability testing is executed by end-users but under our observation.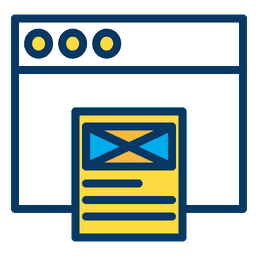 Layout prototypes
Our designers can offer you a prototype, which is a clickable hi-fi presentation of an application, enabling you to assess your idea in action and receive the first user feedback before implementing design and development.
Wireframing
Wireframes that are also well-known as mockups or just wires provide a clear and straightforward vision of product structure and layout. Usually, we use wireframing to define the basic structure of the page when design and content are not available yet.
Visual Design
While creating designs, our team integrates all necessary features of a robust user interface design that includes app's usability & scope, visual design, and architecture. Our UI design services specialists can build your web UI or mobile UI that is visually attractive & easy to operate.
Why UI /UX Design Services Are Important?
Brand Building
You have to be careful while building the user experience of your web and app. You should research what element your clients like and what they don't, and then plan the user experience accordingly. This will save you from making critical UI/UX mistakes, and it will build your reputation in the market. This is especially helpful for small startups. A flawless and attractive UI/UX can establish your market reputation as a brand.
Consistency
Not every visitor is of the similar age, searches in the same pattern, observes the same things, and has the same internet connection or the same level of IT efficiency. And this is absolutely where a UX experts comes into the picture. They design responsive websites that work for all types of users and devices, thereby improving the consistency, visibility and user-friendliness of the site.
Increased Traffic
A great UI/UX always makes users stay on a webpage. If your website or app is designed perfectly and the user experience is amazing, nothing can stop users from navigating to the predetermined target and transforming them into esteemed customers. Hence, it's your as well as your UI/UX Developers' responsibility to implement the highest quality of UI/UX design for your website and app.
Business Growth
All businesses try to have more visitors to the websites that will maximize the chances of conversions. An attractive UI/UX design helps in gaining the trust of the audience and wins the most important first impression of the business. We understand user behavior and habits very well. UI/UX design offers companies the opportunity to grow their business more effectively.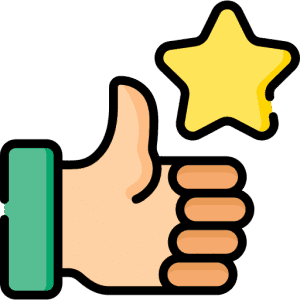 Customer Satisfaction
An awful UI/UX drives users away from your website or app. It results in nothing but poor customer satisfaction and increases bounce rate too. On the other hand, an attractive UI/UX keeps users engaged and customers always stay satisfied. It also boosts the return of investment (ROI). That's why it's important to ensure a reliable UI/UX quality.
Time and Cost Effective
 Believe it, if you'll invest in UI/UX design, then there are lesser chances that the users will find any problem with your website. Moreover, a complete and flawless product will not require any frequent upgrades and thus it saves your time and cost that you could have spent on the update. Most importantly, your time and cost on upgrades will be saved.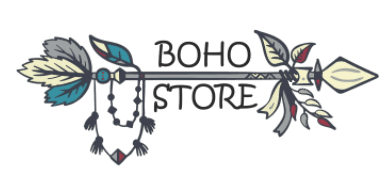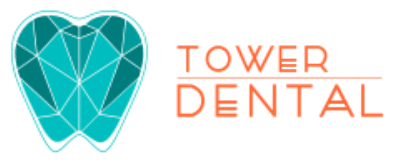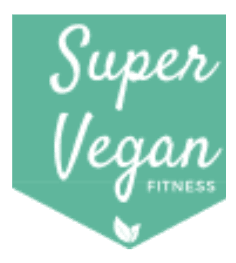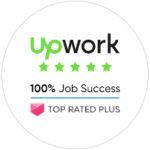 Upwork
Upwork Awarded us with 100% Job Success Rate with Top Rated Plus Badge
Good Firms
Sensation Solutions has been recognized and trusted by Good Firms as one of the leading SEO service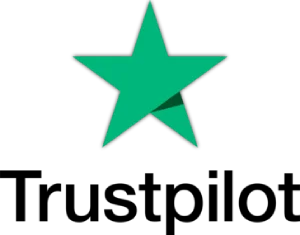 Trustpilot
We are on Trustpilot with best reviews from our clients

Clutch
Sensation Solutions has been recognized by Clutch as one of the leading IT company
The Manifest
Sensation Solutions listed as most reviewed company in "The Menifest" Mobile & App Marketing Company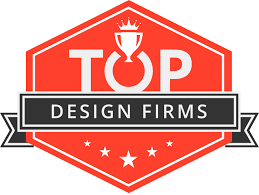 Top Design Firms
Sensation Solution is featured in Top Design Firms under 100 Mobile Marketing Companies in India
How client 

loves

 the way we work for them
Testimonial4
Sensation is an excellent developer with the added benefit of the good ability to quickly understand requirements. He creates appropriate solutions in a reasonable timeframe. I have worked with Elance developers for over 2 years. In all my experience I have not come across a developer offering skills of such quality and who consistently meets deadlines completely fulfilling requirements. Sensation has become a true technology business partner.
Axiom Cycles
Testimonial3
I have looked at Sensation Solutions for years for my Software Development and App Development Niche. They always consistently deliver a Quality product, On time and at fair prices.
Jim Pfautz
CEO, WinForce Solution

Testimonials2
Before I encountered Sensation, I had tried and tested several other options for my Information Technology business needs. I struggled to deal with stress, anxiety and delays in meeting timelines. As I wrestled with my struggles, Sensation was highly recommended to me. Today, however, Sensation is more than a business partner. Stress, anxiety and timelines delay became history. At Sensation, you can be sure to meet one of the finest team spirited individuals for your basic to robust IT needs. Think IT, think Sensation! I highly recommend Sensation for your IT related business needs
Daniel Amoah
Director, Rel8Well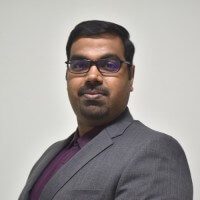 Testimonial1
We needed a dynamic team having full attention to detail to develop multiple portals and add-ons to our HR software. Sensation Software Solutions has been instrumental in the creation of these & the team has done everything that has been requested. We have made many changes along the way and at every step Sensation has been able to implement them straight away & helped us with new ideas. They took care of activities all the way from planning, developing, QA – until release and maintenance on our environments. We can't thank them enough. All the best to team!
Venkatakrishnan Balasubramanian
Head Of Engineering, JustLogin
How does your logo design process work?
We first start by understanding the client's ideas, uses and target market for the logo. We then ask for reference or samples (if any) of existing logos to get an idea of client likes or dislikes. Sometimes clients already have a design concept, so we adhere to it. Sometimes, they have no idea what they need. Either way, we ensure we have collected enough information before we start work. Our logo design service is very unique and clean as per client's requirements.
What is the client's involvement in the designing process?
We pay attention to our clients from the beginning. We request the client to show any samples, color combinations/swatches, and any rough ideas that can help us get an idea before starting to work with new clients. During the design process, the client is asked to select certain colors and fonts before work continues. Once the design project is ready for print we will deliver a final proof for the client's approval. At the final stage of a project, the client may request the artwork in different formats as per their need.
Can you work with a short turnaround time?
Yes, Sensation Solutions is proud of our communication, responsiveness and professionalism with all our clients. You can see our testimonials for our happy and satisfied clients.  Our usual turnaround time is within 48 hours. Sometimes more time is required and we will notify you in that situation. The timeline may vary from project complexity and which services you need. We will work with you to create a timeline and proposed delivery date during a consultation.
Can you recreate a better-quality image with an old image?
Yes, Sensation Solutions has "re-created" many images from low quality pixelated images so they can be reused for other purposes like advertisements or signs, which we will also design for you. We use InDesign to create designs for anything from advertisements to large scale displays and Adobe Illustrator to create vector images.
Can you help us to develop our brand?
Yes, absolutely! Sensation Solutions is a full-service graphic design and digital marketing company with an array of professional services. We start with a detailed questionnaire that helps us to know your company so we present you clearly and effectively.
What graphic design services do you provide?
From corporate branding identity projects to custom graphic design and social media branding, Sensation Solutions can do it all. We can work with you to create a creative strategy for brand reputation and brand awareness, or create a one-off graphic design for use on different elements. 
        Logos

        Business cards

        Advertisements

        Postcards

        Brochures

        Flyers

        Posters

        Booklets

        Book covers

        Corporate reports

        Banners

        and much more