Rediscover a great shopping experience, with the best ever Ecommerce Solutions
Our unique IT solutions will help the company cope with rising eCommerce demands from sales to advertising to budgeting. These solutions help eCommerce industries to streamline a large number of operations performed by individuals and companies taking care of the technology layer of your business, helping you sell more and organize better.
eCommerce Website Development Solutions
We are the most trusted and a leading provider of eCommerce software development services. We provide custom eCommerce application development services by lodging upon an outside-in approach and gauge to overcome the challenges. We built advanced and futuristic eCommerce websites that include features for marketing, payments, and shipping. Our multi-site eCommerce solutions are perfect for businesses whose imprint spans across geographies. We enable eCommerce brands to build online stores from scratch following a technology-agnostic approach.
B2B and B2C eCommerce Software
We build fully-featured eCommerce solutions that help manage B2B and B2C eCommerce activities from a single dashboard. Our solutions include sophisticated features such as order management systems, user permissions and business credit options. We are experts in eCommerce solutions – whether you want to create a simple B2C eCommerce website or a full-fledged multi-vendor B2B eCommerce portal – we can do both. We are not just an eCommerce development company – we are more than that. We have a team of professionals – who have extensive knowledge about the current market demands and trends and can propose profitable eCommerce models for your business.
Custom eCommerce Shopping Cart
We build customizable shopping carts to address the creative and functional requirements of an eCommerce marketplace. Our e-commerce custom shopping cart designs are platform templates that enable an online store to exhibit their brand identity during the conversion process. We ease the shipping API processes for USPS, UPS and FedEx. Implement payment integration solutions to enable online credit card payments using popular payment providers including Stripe, PayPal and Square. We transcend to optimize the customers' buying experiences. Our custom shopping carts include advanced features such as abandoned check-out recovery.
Payment Gateway Integration
We build custom payment solutions that incorporate payment gateways such as PayPal, Amazon Payments, Worldpay, SecurePay etc. Our eCommerce platforms accept payments through credit cards, debit cards, mobile payments, electronic balance transfers (EBT) and gift cards, among others. Our software specialists integrate payment processor software to facilitate authorizations, refunds, sales, captures, voids, partial reversals, recurring payments, and other payment types. We incorporate payment processing software to accept online payments on any device. Our software professionals customize your payment integration systems to create a seamless, secure checkout and highly-converting experience, as well as providing end-to-end access to payment functionality.
Ecommerce Mobility Solutions
We understand your need to have ecommerce mobility solutions and how it can transform your business. We are a leading enterprise mobility solution company and specialize in creating innovative solutions and provide end-to-end ecommerce mobility services to businesses of all kinds, regardless of their size and scale. We follow a client-oriented approach and ensure to deliver the best results within the estimated time frame. We have a team of dedicated developers for ecommerce mobility solutions who have extensive expertise in the advanced technologies and techniques to create a customized solution that can perfectly suit all your requirements. Our team endeavors to create an ecommerce mobility solution that not only works smoothly but brings efficiency and productivity into your business.
Ecommerce ERP Integration
We create multi-channel e-commerce solutions on cross-platform integrated with ERP or any provision system on the go. Our specialists help you transform and curate your eCommerce website by connecting with the best ERP systems for complete data synchronization. Integrating your business resource planning process with eCommerce can change the way you control operations. Ecommerce ERP Integration will help you in getting product information, shipping details, and customer information automatically updated on your system. Our team of ERP integration experts will effectively link your digital storefront with your existing ERP system. Let us take care of the challenges and complexities of integrating ERP with your eCommerce.
PORTFOLIO
Our Successful Stories
modes-transportation-logistics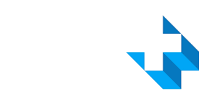 Trusted supplier for generic pharmaceutical medications
Technology : .Net, MSSQL, Angular
modes-transportation-logistics

Online Learning fashionable sewing Patterns
Technology : PHP, MYSQL, Wordpress, Javascript, CSS
modes-transportation-logistics
Premium Smoking Accessories
Technology : .Net, MSSQL, Angular
How client 

loves

 the way we work for them
Testimonial4
Sensation is an excellent developer with the added benefit of the good ability to quickly understand requirements. He creates appropriate solutions in a reasonable timeframe. I have worked with Elance developers for over 2 years. In all my experience I have not come across a developer offering skills of such quality and who consistently meets deadlines completely fulfilling requirements. Sensation has become a true technology business partner.
Axiom Cycles
Testimonial3
I have looked at Sensation Solutions for years for my Software Development and App Development Niche. They always consistently deliver a Quality product, On time and at fair prices.
Jim Pfautz
CEO, WinForce Solution

Testimonials2
Before I encountered Sensation, I had tried and tested several other options for my Information Technology business needs. I struggled to deal with stress, anxiety and delays in meeting timelines. As I wrestled with my struggles, Sensation was highly recommended to me. Today, however, Sensation is more than a business partner. Stress, anxiety and timelines delay became history. At Sensation, you can be sure to meet one of the finest team spirited individuals for your basic to robust IT needs. Think IT, think Sensation! I highly recommend Sensation for your IT related business needs
Daniel Amoah
Director, Rel8Well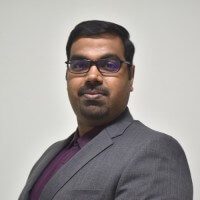 Testimonial1
We needed a dynamic team having full attention to detail to develop multiple portals and add-ons to our HR software. Sensation Software Solutions has been instrumental in the creation of these & the team has done everything that has been requested. We have made many changes along the way and at every step Sensation has been able to implement them straight away & helped us with new ideas. They took care of activities all the way from planning, developing, QA – until release and maintenance on our environments. We can't thank them enough. All the best to team!
Venkatakrishnan Balasubramanian
Head Of Engineering, JustLogin