Accelerate the pace of order fulfillment, Enhance productivity, and Reduce costs by connecting logistics globally
We use our best IT experience to develop technological solutions that generate higher effectiveness from actual operations. Whether it is delivery recognition, a roadmap for client's facilities or any other requirements of logistics companies or employees for real-time activities. The tailored solutions would bring the best value for everyday operation thus make better profits and value from a logistics company.
Delivery Management Software
Our delivery management system allows improving Logistics Company's workflow by automating work processes for warehouse workers, dispatchers and drivers. Our developers help you to integrate delivery management software that is synced with the client's ERP system. This enables our delivery management system and ERP to exchange all data related to products, inventory, users, customers, orders, warehouses, and trucks. The availability of both mobile and desktop versions of this application software offer warehouse workers and drivers the mobility necessary to enhance work efficiency. Our Delivery Management Software also allows you to have anything you want from nearby merchants, delivered to you in minutes. It's fast, convenient and affordable delivery software like no other.
Freight Forwarding Software
Our freight forwarding software is used to help companies in their daily operations including communicating with customers, agents, partners and carriers. It acts like a middle man between the shipper and transportation services, coordinating with several carriers to negotiate on price, decide on the most reliable, economical and rapid route. The entire process for their shippers from the storage to the shipping is controlled by freight forwarding software. Our Software helps in booking, administering and tracking operations. It provides shippers a user-friendly experience in finding the best prices, searching for more reliable transport modes and options, managing delivery and compute costs. Our freight forwarding software streamlines business flow and improves productivity to generate higher profits.
Transportation & Logistics Management
We leverage the advanced technologies like artificial intelligence (AI), machine learning (ML), internet of things (IoT) and robotic process automation (RPA) to build or upgrade Transportation & Logistics Management solutions. Our dedicated team helps you meet the most critical challenges of the logistics industry. As a best Logistics app development company, we know logistics & transportation companies need high-visibility, hence we offer solutions for functional assessment. Minimizing performance gap, effective business decisions are some of the benefits of it. We help businesses to enhance the operational efficiency by enabling you to access the data in real-time, cost management, handle shipping documents and many more things via our technology-driven transportation and logistics management solutions efficiently.
Custom Maps APIs for Trucking
We build applications using Custom Maps APIs for Trucking with a trusted commercial vehicle road network & routing engine. Designed for all logistic companies, workforce, or fleet size, our flexible and scalable platform APIs can be used in web, mobile, or desktop applications. We help you in developing your business with definite maps and navigation apps. Enable your drivers with highly accurate GPS navigation built to keep them safe and adaptable on the road. Our solution allows Industry standard truck-specific routing, Medium and Heavy Duty vehicles and mileage and mapping for Light. We successfully build APIs of high performance and security for the logistic industry and right for your particular requirements. Our developers use advanced methods to offer data processing in different programming languages.
Fleet management platform
We are a logistic software development company to help you improve your fleet management. We offer the best technology solutions enriched with features: vehicle maintenance overview, real-time shipment monitoring, customer service and support, automatic updates, etc. Our custom fleet management solution tailored specifically to the requirements, goals, values, and other attributes of your business is a real challenge in the times of template e-commerce and supply management systems. A solution like that will ultimately maximize your fleet productivity, long-term RoI, user data and BI security, scalability, and demand tendencies. With profound expertise and years of experience, we can build something really unique, created from scratch particularly for your brand.
Truck Fleet Management Software
Minimize your truck fleet's inefficiencies. Manage your logistics and truck fleet operation in streamline and secure software. We offer the best Truck Fleet Management solutions to track every part of your truck fleet from drivers, to expenses like maintenance, fuel and more. Maximize your efficiencies across your entire trucking fleet operation by controlling all of your fleet data in a single platform, staying updated and connected to your drivers at all times and gauge success with configurable reporting.  Downtime is not a good option for your trucking fleet. We help you tailor your maintenance workflow to fit your unique mobile resources. Enhance asset lifespan by leveraging protective maintenance schedules, digital work orders and tracking results to accelerate the maintenance process and lower price.
Trucking Dispatch Logistics Software
Our custom-made Trucking Dispatch Logistics solution makes it easy for logistics businesses and startups to improve and streamline their truck dispatch operations. Enhance efficiency, drive new customers and maximize profitability with our truck dispatching system. Get extra shipments and advanced truck utilization with a custom-built trucking dispatch software tailored to your requirements. By leveraging the latest technology your business can get much higher operational productivity, better service, and satisfied customers. We offer turnkey software for dispatching trucks that can be incorporated quickly, saving valuable time and money. Our solution will allow you to receive and fulfill as numerous shipment orders as you want without any flaw. We offer the entire truck dispatch system to deliver an instinctive experience for both shippers and carriers.
Supply Chain Logistics Management Software Solutions
We offer custom solutions and system integration solutions for logistics companies and retailers. We utilize the best supply management software on the market, providing systematic warehousing, distribution, and fulfillment. Custom software always accentuates the uniqueness of your company. The one-size-fits-all solutions can hardly work more effectively than the tailor-made supply chain software designed strictly in accordance with your specific requirements. Our individual approach to your production process can offer what any company appreciates a lot in the supply chain management: the just-in-time reaction to the emerging requirements that refers to any kind of replenishment. We can create an individual smart inventory system quick signaling to restock your warehouse as soon as any single item leaves it.
Warehouse Management System
We build different types of warehouse management software: standalone applications, cloud-based systems, supply chain modules and enterprise resource management systems. You can choose any type as per on your business nature, current and future needs. We offer high-quality and scalable solutions that upgrade and simplify the warehouse management processes. Our warehouse solutions can be effectively used by large enterprises adaptable for all devices. We develop a wide range of features including organization and optimization of goods' arriving and shipping, fast and simple inventory tracking, assigning tasks to certain workers, creating the warehouse space in the most efficient way, etc. We have years of experience in building logistics industry solutions as well as in successfully delivering management software. Our team has a great understanding of the warehouse's requirements and knows how to meet them with the help of the latest technologies.
Route Planning Software
We developed route planning software solutions for the logistics and transportation industry service dispatchers, courier drivers and fleet managers. Thanks to route planning logistics software solutions they can save travel time and fuel consumption. Our solution helps you to improve your route planning by predicting traffic congestion to avoid delays in delivery due to traffic jams. Analyze traffic with the help of AI-based modeling tools and traffic monitoring systems to improve navigation and improve customer experience. We apply our data visualization and analytics skills to allow businesses to optimize their route planning. By leveraging advanced technology and real-time figures to calculate the delivery time for each shipment, AI can enhance routes of every delivery vehicle in real-time.
Order Management
We build custom Order Management solutions to automate the entire supply chain process from manufacturing to delivery, empowering businesses to coordinate, track, and monitor every task of their operational activities from an all-in-one software solution. We develop custom order management software solutions to streamline, simplify, and accelerate order management and fulfillment processes, flawlessly integrating POS shopping cart systems, sales channels, ERPs, EDI platforms, wayfinding systems and much more to allow businesses to validate orders, control shipping/returns, and analyze BI data with ease. Our team of expert developers configure open-source platforms and custom environments using advanced programming languages and frameworks as well as implement features for shipping, inventory planning and returns management.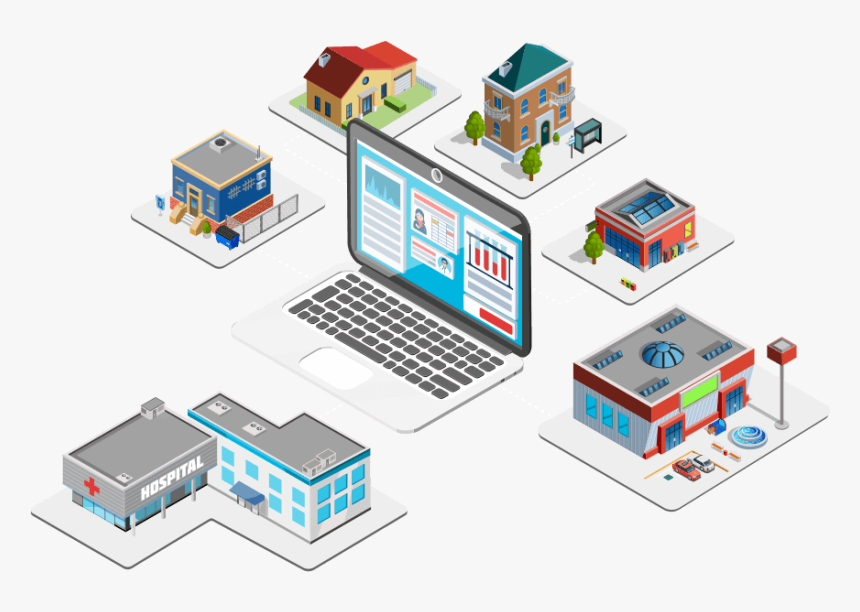 PORTFOLIO
Our Successful Stories
modes-transportation-logistics

Sophisticated track and Trace system
Technology : .Net, MSSQL, Angular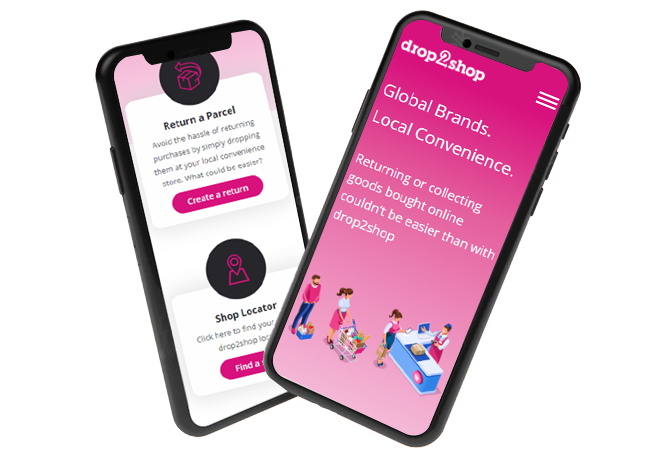 modes-transportation-logistics
Shipping Solutions without any hassle
Technology : .Net, MSSQL, Angular
modes-transportation-logistics
Inventory Management Solution
Technology : .Net, MSSQL, Angular
How client 

loves

 the way we work for them
Testimonial4
Sensation is an excellent developer with the added benefit of the good ability to quickly understand requirements. He creates appropriate solutions in a reasonable timeframe. I have worked with Elance developers for over 2 years. In all my experience I have not come across a developer offering skills of such quality and who consistently meets deadlines completely fulfilling requirements. Sensation has become a true technology business partner.
Axiom Cycles
Testimonial3
I have looked at Sensation Solutions for years for my Software Development and App Development Niche. They always consistently deliver a Quality product, On time and at fair prices.
Jim Pfautz
CEO, WinForce Solution

Testimonials2
Before I encountered Sensation, I had tried and tested several other options for my Information Technology business needs. I struggled to deal with stress, anxiety and delays in meeting timelines. As I wrestled with my struggles, Sensation was highly recommended to me. Today, however, Sensation is more than a business partner. Stress, anxiety and timelines delay became history. At Sensation, you can be sure to meet one of the finest team spirited individuals for your basic to robust IT needs. Think IT, think Sensation! I highly recommend Sensation for your IT related business needs
Daniel Amoah
Director, Rel8Well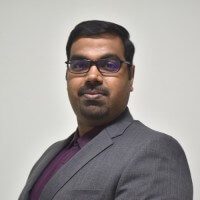 Testimonial1
We needed a dynamic team having full attention to detail to develop multiple portals and add-ons to our HR software. Sensation Software Solutions has been instrumental in the creation of these & the team has done everything that has been requested. We have made many changes along the way and at every step Sensation has been able to implement them straight away & helped us with new ideas. They took care of activities all the way from planning, developing, QA – until release and maintenance on our environments. We can't thank them enough. All the best to team!
Venkatakrishnan Balasubramanian
Head Of Engineering, JustLogin
Blogs – Industry market Insight