Agile, Flexible and Transparent digital solutions for finance to optimize performance and reduced risks
As a best financial software development company, we offer top-notch finance solutions to businesses that improve their agility, cost leadership, and operational productivity. Our software developers build creative accounting and invoicing apps, tax management applications, Internet-based data organizers, blockchain wallets, and other features.
End-to-end financial software development
We build full-featured and end-to-end financial software tailored to your business-specific requirements. It enables you to digitally transform your corporate finance with the help of advanced technologies. We offer unique, innovative and cutting-edge custom software development services to all kinds of financial organizations. We build financial software for different small and large sized enterprises, fintech organizations & reinsurance companies and many more. Our Financial Software solutions automate business operations for insurance, banks and other fintech companies and offer them secure, scalable and regulatory complaint platforms to run their business effectively. For over a decade as a financial Software development company, we have delivered forex applications, loan processing solutions, pension systems, ERPs and many more.
Accounting Software
We build easy-to-use and cost-effective Accounting Software Development. We ensure an effective and automated accounting process for smooth business functioning. From streamlined
web accounting solutions, to API software programming, we provide trending customized accounting software services matching the industry-standards. We have developed both small business accounting solutions and enterprise-level complex accounting software. We integrate software development methodologies and techniques that are widely tested and accepted worldwide. Our dedicated development team is expertise in different languages and technologies. Thus, we smoothly serve any size of accounting software development, both for web-based and offline applications. We can help you improve everything from productivity to profitability.
Billing and Payment
With our billing and payment software, you can flawlessly manage your receivables and can streamline the process of generating invoices for different subscription plans and billing frequencies. It even saves a lot of precious time by sending payment alerts, automating the recurring invoicing process and generating thank you notes for your esteemed customers. Our feature-rich and cost-effective billing and payment software enable you to automate your entire billing process, payment capabilities, and scale your business operations. This powerful software allows companies to track time, generate customizable invoices, and automate their payment operations. The system offers various robust functionalities ranging from single-entry bookkeeping to double-entry features.
Payroll Software
Simplify your HR operations, save costs and time, and stay in compliance with state and local payroll regulations via our powerful and cost-effective payroll software. Our payroll software is an easy-to-use accounting tool that intends to tackle and simplify all operations of payroll management. It streamlines and speed ups the payroll process of your company while empowering the managers to pay checks for employees easily. It also enables tax filing more comfortable and effective and suits your business requirements. Our unique payroll software ensures that your employees are paid consistently and accurately, keeping them delighted and allows your HR manager to concentrate on other important areas of your business. Our comprehensive range of valuable features will make your payroll software a useful tool for businesses.
Insurance Software
Scale your business goals, focus on automation, and step into the new era of innovation to achieve success with our Insurance Software Solutions. It is a complete financial package that allows you to automate the work operations of your insurance company. It manages the critical factors of the insurance segment and empowers the agencies to streamline their business operations. We help you build an ideal insurance management system for your agency. The robust features offered by our specialists let you roll out new products in the global market flawlessly. You can enhance your operational effectiveness and can manage your important documents using our financial solution. Our insurance software also offers you analytical reports and real-time updates of the insurance sector.
Quickbooks integration
We have been a leading company for Quickbooks development and integration services for the last ten years. We have a team of QuickBooks specialists for creating customized logic for QuickBooks all versions and well versed with agile methodology using scrum. We offer some best services in QuickBooks with support of deep accounting knowledge and application development experience.  Our custom QuickBooks software solutions are useful to monitor business expenses, create invoices and reports. It is also helpful in inventory management; tracks change orders and job status, multi-vendor, and employees too. In addition to these, we provide packages for custom QuickBooks integration with third-party tools and custom QuickBooks accounting API to improve your business operations.
PORTFOLIO
Our Successful Stories
modes-transportation-logistics

An Insurance Rating Platform
Technology : Angular , .NET, MySQL
How client 

loves

 the way we work for them
Testimonial4
Sensation is an excellent developer with the added benefit of the good ability to quickly understand requirements. He creates appropriate solutions in a reasonable timeframe. I have worked with Elance developers for over 2 years. In all my experience I have not come across a developer offering skills of such quality and who consistently meets deadlines completely fulfilling requirements. Sensation has become a true technology business partner.
Axiom Cycles
Testimonial3
I have looked at Sensation Solutions for years for my Software Development and App Development Niche. They always consistently deliver a Quality product, On time and at fair prices.
Jim Pfautz
CEO, WinForce Solution

Testimonials2
Before I encountered Sensation, I had tried and tested several other options for my Information Technology business needs. I struggled to deal with stress, anxiety and delays in meeting timelines. As I wrestled with my struggles, Sensation was highly recommended to me. Today, however, Sensation is more than a business partner. Stress, anxiety and timelines delay became history. At Sensation, you can be sure to meet one of the finest team spirited individuals for your basic to robust IT needs. Think IT, think Sensation! I highly recommend Sensation for your IT related business needs
Daniel Amoah
Director, Rel8Well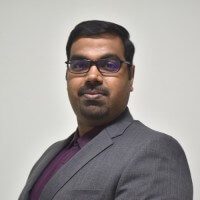 Testimonial1
We needed a dynamic team having full attention to detail to develop multiple portals and add-ons to our HR software. Sensation Software Solutions has been instrumental in the creation of these & the team has done everything that has been requested. We have made many changes along the way and at every step Sensation has been able to implement them straight away & helped us with new ideas. They took care of activities all the way from planning, developing, QA – until release and maintenance on our environments. We can't thank them enough. All the best to team!
Venkatakrishnan Balasubramanian
Head Of Engineering, JustLogin
Blogs – Industry market Insight