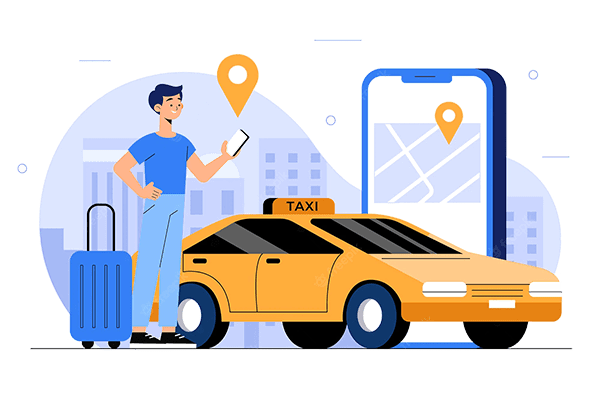 Get an Uber like taxi app solution and start scaling your business and automating bookings quickly
Our cab booking app development solution comes as an extreme in the race of advanced transportation systems. Stimulated by growing complexity of taxi transport dynamics, our optimized cab booking solution drives an immense set of outstanding features developed in accordance to rising passenger's demand and driver's requirements.
Taxi booking management
We are the most trusted taxi booking app Development Company, we ensure that your app is not only feature-rich but also user-friendly. We offer a taxi booking management system for startups, enterprises and many more. We make sure to keep the navigation easy to use, simple enough that even a user with limited technical knowledge can understand. You cannot find anything better than getting the best taxi booking services for giving a pleasant ride to your customers. Our taxi booking app developers possess rich experience in building Android, iOS and cross-platform mobile apps. Digitize your taxi booking services and improve your customer base by leveraging our top taxi booking management system.
Salesforce Cab Management System
We are the leading Salesforce Cab Management service providers. This elegant Salesforce component helps to undertake automated streamlining of cabs for the routes generated by admin. The system includes driver management, vehicle management, drop point management and booking system. This application can be used for supervising the internal office cabs. It is the most essential part of daily activities in an organization. It enables companies to eliminate or minimize the risks associated with vehicle investment, productivity, improving efficiency and reducing their overall transportation and staff costs. We have successfully delivered a lot of Salesforce Cab Management projects for small and medium enterprises.
Corporate Cab Booking Software
Looking for a hassle-free, highly advanced, and automated taxi dispatch solution? With our Corporate Cab Booking Software you get a fully functional cab dispatch system for all your corporate clients. Instead of the traditional booking, your client enables an automated system for managing corporate bookings. By having complete access and transparency to the admin panel, corporates can keep track of each and every activity-related ride booked and save money on extra losses. Our Corporate Cab Booking solution gives access to the complete panel to the employer where they can assign an authorizer. The authorizer filters and approves each and every ride before it is booked. This way they can keep track of every successful employee booking through the service and authorize after confirming the trip.
Fleet Management
Our professional developers have years of experience in building enterprise-level fleet management solutions. As a trusted fleet management app development company, we have been delivering top-class logistics and transportation software solutions to help the industry in the best way. Our fleet management solutions provide a range of benefits, such as improved fleet & driver efficiency; reduced operational costs, extended vehicle life, and most importantly driver satisfaction. We endeavor to provide unique fleet management software development solutions with our extremely talented developers with extensive experience in GPS fleet tracking, fuel management, and more. With our customized fleet management solutions, we enable businesses to expand and improve their services through complete control over their operations.
Carpooling App
We are one of the best car pooling app development companies providing services linking drivers and riders, instantly and easily with their Carpooling Apps. These amazing apps help you to travel comfortably while you save money and at the same time reduce pollution creating an eco-friendly environment. People who travel daily and do not want to commute by public transport find these apps an ideal way to maximize their transportation efficiency. In fact, carpooling is becoming very popular these days with the advent of Carpool mobile apps that besides being a green idea also minimize your fuel budget and eliminates the wear and tear of your vehicle along with letting you travel conveniently with like-minded people.
Car rental system
Car Rental Mobile App Development services by us offer ultimate convenience to the car rental businesses owners to focus on their business. Our on-demand car rental solutions are dominant for service providers and car rentals to hire potential customers, showcase their services, and work schedules across different locations. On the other hand, it makes it easy for the customers to rent their desired car to drive easily within the city and the outdoor locations. The app includes some outstanding features that make the whole process thrilling where both business owners and customers will enjoy it. Our car rental app development team incorporates talented and experienced mobile app professionals who can transform your car rental business idea into a magnificent app meeting your requirements.
PORTFOLIO
Our Successful Stories
modes-transportation-logistics
Luxury Rental Cars in Dubai
Technology : PHP, MYSQL, Wordpress, Javascript, CSS
modes-transportation-logistics

A ride-hailing application
Technology : PHP, MYSQL, Wordpress, Javascript, CSS
modes-transportation-logistics
Tricity's Largest Bike Taxi
Technology : .Net, MSSQL, Angular
How client 

loves

 the way we work for them
Testimonial4
Sensation is an excellent developer with the added benefit of the good ability to quickly understand requirements. He creates appropriate solutions in a reasonable timeframe. I have worked with Elance developers for over 2 years. In all my experience I have not come across a developer offering skills of such quality and who consistently meets deadlines completely fulfilling requirements. Sensation has become a true technology business partner.
Axiom Cycles
Testimonial3
I have looked at Sensation Solutions for years for my Software Development and App Development Niche. They always consistently deliver a Quality product, On time and at fair prices.
Jim Pfautz
CEO, WinForce Solution

Testimonials2
Before I encountered Sensation, I had tried and tested several other options for my Information Technology business needs. I struggled to deal with stress, anxiety and delays in meeting timelines. As I wrestled with my struggles, Sensation was highly recommended to me. Today, however, Sensation is more than a business partner. Stress, anxiety and timelines delay became history. At Sensation, you can be sure to meet one of the finest team spirited individuals for your basic to robust IT needs. Think IT, think Sensation! I highly recommend Sensation for your IT related business needs
Daniel Amoah
Director, Rel8Well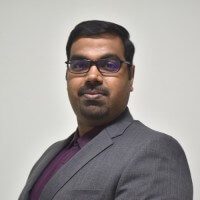 Testimonial1
We needed a dynamic team having full attention to detail to develop multiple portals and add-ons to our HR software. Sensation Software Solutions has been instrumental in the creation of these & the team has done everything that has been requested. We have made many changes along the way and at every step Sensation has been able to implement them straight away & helped us with new ideas. They took care of activities all the way from planning, developing, QA – until release and maintenance on our environments. We can't thank them enough. All the best to team!
Venkatakrishnan Balasubramanian
Head Of Engineering, JustLogin