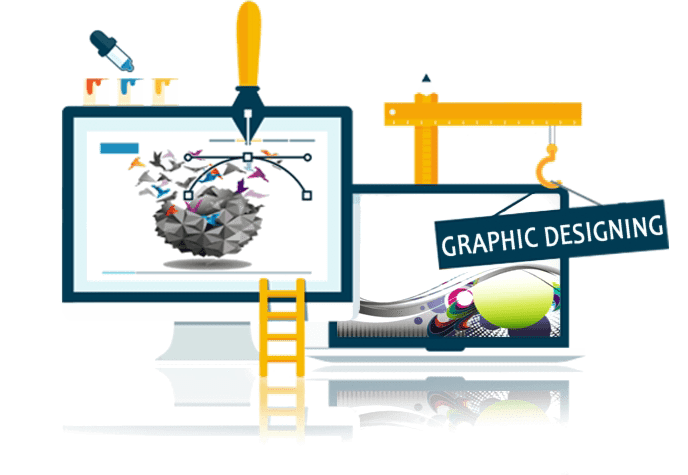 Explore Your Ideas with Our Digital Design services in India
Our Agile Methodology
We follow Agile methodology by thoroughly analyzing and understanding your business requirements to help you take maximum advantage of the latest technologies. We focus on aesthetic factors like regular scrum meetings, planning, designing, developing, testing and launching. We use best methodologies and approaches when it comes to web development. It is important to assess the scale and aspects of your projects in order to select the best approach every time.
Technologies we use in Digital Design Process
The world we are living in today is populated by digital media, and digital products enable and provide experiences in many industries such as education, health and government. Digital Media is a combination of technology and content, and creating digital designs requires teams of specialists with diverse skills, including technical skills, creative skills, analytical and design coordination skills. We at sensation solutions balance all of these skills, focused on creating the best user experience. Technological advances have transformed the ways in which humans communicate. We offer social media designs with online chats, messaging systems, presentation software, groupware, telecommunications networks, Voice over Internet protocol communications, videoconferencing, social networks, websites, blogs and most other forms of social interaction. We use advanced social media technologies to facilitate our clients.
Photoshop
Illustrator
Invision
Adobe XD
Sketch
Figma
CorelDRAW
Sketch
Marvel
Figma
Webflow
Adobe XD
Design Principles We Follow
We understand the importance of data-driven businesses and have a peerless team of experts in working with both – open and closed source databases. We are well qualified to deal with the latest data management to drive prime performance.

Clarity Over Popularity
We keep our designs clear, short and to the point, to ensure users can easily understand, refer and remember without using complex terminology.
Identify Core Values
Before starting designing, we identify the values essential for your product or service.  Then select the ones that are most important for overall success.
Consider How These Values Impact Users
We ensure that our design principles are user-centered, reliable and helpful for users to achieve their goals for product or service.

Organizing content to follow natural eye movement patterns
We organize content so that they present the highest priority on any given page first, as we understand how the human eye processes these.
Contextual Design
We follow Contextual Design principle, collect data about users, interpret it in a structured way and iteratively test and refine those ideas with users.

Write, Compare, and Iterate
After creating the design, we make sure that they're not forgotten. We compare with others to justify design as they will be more likely to be accepted and stick to.
Our Agile Designing Skills
01
Transparent vetting
Sensation Solutions has helped many enterprises and fast-scaling start-ups, so hire only the best pre-vetted designer on hourly, monthly or project basis.
02
Get Started Instantly
Immediately Increase your team capabilities with access to a great number of designers available straight away.
03
Effortless Hiring
Our designers use cutting-edge technologies and an agile methodology to ensure that we complete our projects on time without compromising quality.
04
Pool of Talented Designing Team
We have a range of versatile developers who are really good with their forte and niche.
Monthly Based
Hire offshore staff for up to 160 hours a month
Manage the team using your own methodologies or leave it to us.
Maximum availability for any emergency.
Get real-time updates on project development
Monthly billing cycles
Hourly Based
Pay by hours
Add or remove hours based on your requirements
Communicate via your own preferred channels
Real-time updates on chat and timesheet
Resource performance monitoring & reporting.
Fixed Cost Based
Get an estimate of the project cost before hiring developers
Expand your project as per need.
Hire developers on a long-term basis
Flexibility to change the scope with a discussion on nominal charges.
Eye-catching designs to create a memorable impression
A memorable impression is a great design first characteristic. Powered by eye-catching design and vital brand messaging, interactive design can isolate your company from the competition while offering a sense of quick credibility amongst your audience. Great design is more than a proficient designer in front of a computer. It begins by understanding your business type and researching where you are positioned amongst competitors… followed by strategy, administration or creation of brand integrity, innovative meetings, client discussion, and mockups and finally design proficiency. Sensation Solutions takes an extensive approach to designs that involve many of our team Experts. Our understanding of marketing strategists gains your brand, objectives and competition in order to create a design strategy. Then, our team works accordingly to bring the website concept to life.
Why choose digital design services?
As an entrepreneur, you will certainly be proud of your business. So shouldn't your identity reflect that too? Will you walk for a red carpet in your sweatpants? Nope. You will dress very well to impress. Likewise, Digital designs are the red carpet dress of your business.
Build your Own Unique Identity / Brand
When you decide to get help from a digital designer or a digital design company, you can maintain your own unique tone, style, and comprehend from competitors. This will result unique identity, clients and potential clients will also interact with your brand and differentiate you from the crowd. By creating an exclusive brand strategy, you can ensure that your product looks persistent among all mediums.
Improve Sales
Undoubtedly humans are visual creatures. That is why they are attracted to uniquely designed stuff. Designing assets for sales is always important and needs a lot of planning. One should keep in mind the brand reputation and the design based on the brand guide and ethics which is predefined. It's important that the sales materials are interactive and directly place the brand and the intention of the material.
Digital Design can deliver a Message Better Than Words!
The old phrase, 'A picture is worth a thousand words' couldn't be more true. Digital design is essential for any business that is looking to make a positive and durable impression. When you have to spread the message about your brand the digital design gets the attention first and then the words. Together, they convey an impressive message. For example, in pictorial logos, there is not even a tagline, but the design speaks more than words for the brand.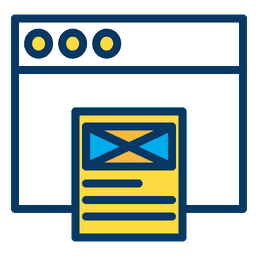 Deliver Brand Message
Digital designs play an important role in delivering the brand message of your product or service in different ways. A good digital designer can communicate your offerings in the form of charts, graphics, reports and illustrations. Moreover, a good creative company like Sensation Solutions can do wonders for your brand and drive it to a great extent.
A One-stop Design Solution
Sensation Solutions is one of the most trusted design companies owing to our Quick assistance, quality-standards and great experience. We have been working over a bunch of creative design requirements from scratch as well as redesigning your existing product. You can avail all services under one roof – websites, landing pages, email templates, infographics, display banners, blogs, eBooks, etc. Our team of expert designers is well-versed with the latest design tools and we offer complete support and maintenance services too. We offer an effective creative aspect to your design requirements along with cohering to your branding guidelines.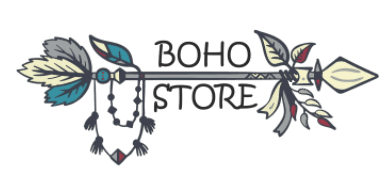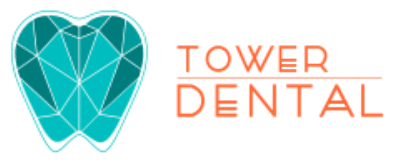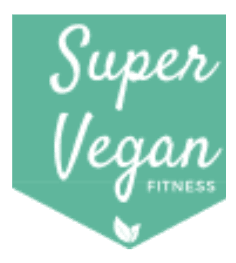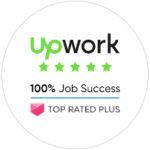 Upwork
Upwork Awarded us with 100% Job Success Rate with Top Rated Plus Badge
Good Firms
Sensation Solutions has been recognized and trusted by Good Firms as one of the leading SEO service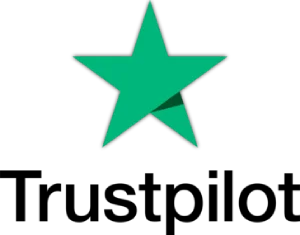 Trustpilot
We are on Trustpilot with best reviews from our clients

Clutch
Sensation Solutions has been recognized by Clutch as one of the leading IT company
The Manifest
Sensation Solutions listed as most reviewed company in "The Menifest" Mobile & App Marketing Company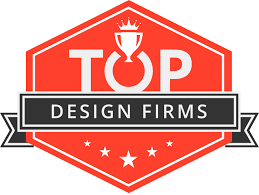 Top Design Firms
Sensation Solution is featured in Top Design Firms under 100 Mobile Marketing Companies in India
How client 

loves

 the way we work for them
Testimonial4
Sensation is an excellent developer with the added benefit of the good ability to quickly understand requirements. He creates appropriate solutions in a reasonable timeframe. I have worked with Elance developers for over 2 years. In all my experience I have not come across a developer offering skills of such quality and who consistently meets deadlines completely fulfilling requirements. Sensation has become a true technology business partner.
Axiom Cycles
Testimonial3
I have looked at Sensation Solutions for years for my Software Development and App Development Niche. They always consistently deliver a Quality product, On time and at fair prices.
Jim Pfautz
CEO, WinForce Solution

Testimonials2
Before I encountered Sensation, I had tried and tested several other options for my Information Technology business needs. I struggled to deal with stress, anxiety and delays in meeting timelines. As I wrestled with my struggles, Sensation was highly recommended to me. Today, however, Sensation is more than a business partner. Stress, anxiety and timelines delay became history. At Sensation, you can be sure to meet one of the finest team spirited individuals for your basic to robust IT needs. Think IT, think Sensation! I highly recommend Sensation for your IT related business needs
Daniel Amoah
Director, Rel8Well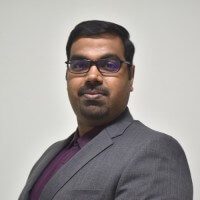 Testimonial1
We needed a dynamic team having full attention to detail to develop multiple portals and add-ons to our HR software. Sensation Software Solutions has been instrumental in the creation of these & the team has done everything that has been requested. We have made many changes along the way and at every step Sensation has been able to implement them straight away & helped us with new ideas. They took care of activities all the way from planning, developing, QA – until release and maintenance on our environments. We can't thank them enough. All the best to team!
Venkatakrishnan Balasubramanian
Head Of Engineering, JustLogin
Why is Digital Designing important?
Digital Designing is the process of creating a brand. It is essential as it involves clearly positioning your service or product in the market, conceiving a brand strategy, possibly building your name, defining your business tone of voice and designing corporate and/or product identity. How several companies around the world sell similar products and attract the market to purchase their product or service over their competitors? The answer is: a great brand!
How can I create digital designs for my brand on a small budget?
Identifying your values or what makes you unique need not cost anything. However, interacting with your brand message and style will certainly require a budget adherence. Few areas you could budget for are:
The development of a detailed statement that briefly conveys your message.

Design requires, such as a website, a logo, business card and product packaging.

Promotional and advertising materials that convey and support the brand success.

Ensure you understand brand values and business goals.
What do you use to create digital designs?
We can use hand-illustrated designs as well as computer-aided designs thanks to a variety of software with nearly limitless digital design tools. We use software like Photoshop and Adobe Illustrator for digital designing.
Why should I choose Sensation Solutions over some other company for digital designing work?
Sensation Solutions is as young as 10 years, serving its clients with Seamless Design Experience, Flexibility, Unlimited Creativity, 100% Guarantee Satisfaction. At Sensation Solutions, you would get One Stop Solution to all your Designing Needs. Step here once and surely you won't disappoint your decision.
Do you charge for revisions?
Sensation Solutions does not charge for revisions. We understand that revisions are part of the process, and we create that into the agreed price-per-project. This means that our clients can select a design and then edit it as-needed in order to achieve the look and feel that is best for their brand. Usually projects require two or three rounds of revisions that may include color, fonts, and layout tweaks, though some will need more, and some will require fewer revisions.
Is your work original or do you work with templates?
It is very important to know whether or not a design company crafts unique designs, or if they work with templates. Template work is not created particularly for the client. It is a comprehensive design that can be purchased by anyone. An advantage of template work is that it can be either free or extremely cost-effective. However, you are done sharing a logo or web design concept with other companies – perhaps even a competitor, and that work may not be deliberative of your brand message.
On the other hand, Custom design work is designed from scratch by a team of designers who take the time to analyze the client's business nature, message, and goals. Custom design enables the creative process to flow voluntarily, and makes sure that a client's brand messaging will succeed through. Our Designers will design different concepts based upon a document, and once those concepts have been accomplished with the creative director, they will be refined. Our team will then submit completely unique designs to choose from. At Sensation Solutions, all of our designs are 100% original and are created particularly for each client.