Our Flawless and highly-efficient Web & Mobile App Design Services in India
Our Agile Methodology
We follow Agile methodology by thoroughly analyzing and understanding your business requirements to help you take maximum advantage of the latest technologies. We focus on aesthetic factors like regular scrum meetings, planning, designing, developing, testing and launching. We use best methodologies and approaches when it comes to web development. It is important to assess the scale and aspects of your projects in order to select the best approach every time.
Technologies we use in Web & Mobile App Designing Process
We have extensive experience in Mobile & Web Designing and build both native and cross-platform mobile apps. Sensation Solutions have a team of professional Mobile & Web designers with great mobile expertise in the latest technology, such as responsive or adaptive design, and HTML5 frameworks. This will provide native-like experiences based in HTML5, CSS3 and JavaScript. We have an immense amount of skill with user experience (UX) and user interface (UI) design, dealing with the traits of mobile web applications. Overcoming all challenges like inconsistency of the layouts, screen size differences seen in PCs and mobile devices such as smartphones and tablets. We deliver best UI integration and implementation by incorporating beautiful and interactive designs.
Photoshop
Illustrator
Invision
Adobe XD
Sketch
Figma
CorelDRAW
Sketch
Marvel
Figma
Webflow
Adobe XD
Design Principles We Follow
We understand the importance of data-driven businesses and have a peerless team of experts in working with both – open and closed source databases. We are well qualified to deal with the latest data management to drive prime performance.

Clarity Over Popularity
We keep our designs clear, short and to the point, to ensure users can easily understand, refer and remember without using complex terminology.
Identify Core Values
Before starting designing, we identify the values essential for your product or service.  Then select the ones that are most important for overall success.
Consider How These Values Impact Users
We ensure that our design principles are user-centered, reliable and helpful for users to achieve their goals for product or service.
Organizing content to follow natural eye movement patterns
We organize content so that they present the highest priority on any given page first, as we understand how the human eye processes these.
Contextual Design
We follow Contextual Design principle, collect data about users, interpret it in a structured way and iteratively test and refine those ideas with users.

Write, Compare, and Iterate
After creating the design, we make sure that they're not forgotten. We compare with others to justify design as they will be more likely to be accepted and stick to.
Our Agile Designing Skills
01
Transparent vetting
Sensation Solutions has helped many enterprises and fast-scaling start-ups, so hire only the best pre-vetted designer on hourly, monthly or project basis.
02
Get Started Instantly
Immediately Increase your team capabilities with access to a great number of designers available straight away.
03
Effortless Hiring
Our designers use cutting-edge technologies and an agile methodology to ensure that we complete our projects on time without compromising quality.
04
Pool of Talented Designing Team
We have a range of versatile developers who are really good with their forte and niche.
Monthly Based
Hire offshore staff for up to 160 hours a month
Manage the team using your own methodologies or leave it to us.
Maximum availability for any emergency.
Get real-time updates on project development
Monthly billing cycles
Hourly Based
Pay by hours
Add or remove hours based on your requirements
Communicate via your own preferred channels
Real-time updates on chat and timesheet
Resource performance monitoring & reporting.
Fixed Cost Based
Get an estimate of the project cost before hiring developers
Expand your project as per need.
Hire developers on a long-term basis
Flexibility to change the scope with a discussion on nominal charges.
Bring new, innovative ideas to the table
The term "design" frequently describes a visual outcome – a structure, color, texture, layout – or a styling activity. In other cases, the design meaning goes beyond a product's presentation, also referring to how it configures and its functionality. With our decade of experience we know how design transforms organizations and motivates innovation. We dive into the world of innovation to bring new designs to the table every-time.
These days, businesses invest significantly more in design. They do so not only to build attractive and functional products. They also do it to revamp the way in which they create and deliver merits for their clients. This requires an innovative experience and process led through design. Our team of experts can help you with UX strategy, product and user research, and mobile and web design.
We Are Proud To Have An In-House Design Team
For 10+ years we've been the go-to mobile and web design company, delivering hundreds of websites across all industries. Our dedicated in-house team makes us a reliable and trusted choice knowing you'll have excellent customer support. From initial planning, designing all the way through ongoing website maintenance, we'll have your back. We believe in creating a durable relationship focused on expanding your business.
Our expert team of in-house web designers, website developers and search marketing strategists use the advanced mobile and web design technology to bring magnificent results. No matter the type of mobile and web design you need, our team will take your business to the next level. At Sensation Solutions, we have experienced in-house mobile and web design professionals to create a unique mobile and web design. Websites we deliver are both fast on the front-end and easy to organize on the back-end.
Why Hire us for designing
We have a team of dedicated mobile and web design professionals. Our passion is to provide the websites with top-notch quality for digital design services. Our support and service are second to none in the mobile and web industry. We can say this with absolute determination.
Excellent communication
Our team communicates perfectly well with clients. You will love our communication ethics, a breath of fresh air and also appreciate the simplicity of understanding your needs and requirements.
Save time and money
We have a team of fast mobile and web professionals that are able to move quickly so you will not waste time working with us. We complete projects on time and within budget, every time.
Professionally qualified team
We have highly skilled and professionally qualified business managers, graphic designers and programmers. We know how to work, coordinate and communicate with clients.
We are on the Cutting Edge
We leverage on the cutting edge of website design, investing hours each month to stay updated with the latest technology and ensuring our designs are at the top of the edge.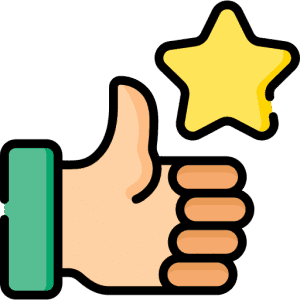 We Listen
One of our highest priorities is to listen to your requirements about the entire planning, design and developing process. We are the experts when it comes to web design, SEO and online marketing.
We love what we do
We really love our work and have fun that shows in everything we do – from interactions to our designs to our support and all communications with our clients.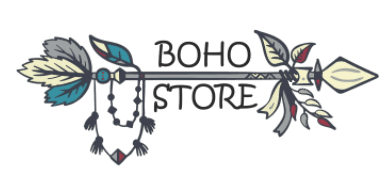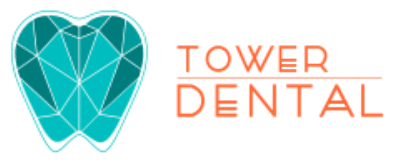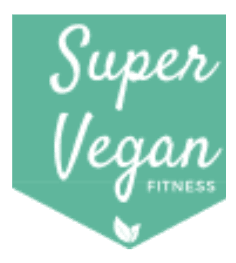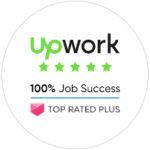 Upwork
Upwork Awarded us with 100% Job Success Rate with Top Rated Plus Badge
Good Firms
Sensation Solutions has been recognized and trusted by Good Firms as one of the leading SEO service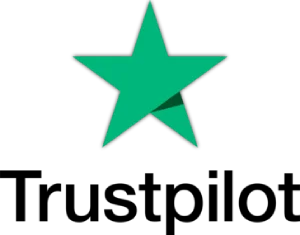 Trustpilot
We are on Trustpilot with best reviews from our clients

Clutch
Sensation Solutions has been recognized by Clutch as one of the leading IT company
The Manifest
Sensation Solutions listed as most reviewed company in "The Menifest" Mobile & App Marketing Company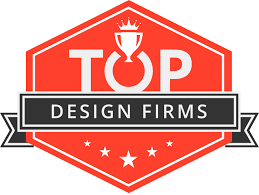 Top Design Firms
Sensation Solution is featured in Top Design Firms under 100 Mobile Marketing Companies in India
How client 

loves

 the way we work for them
Testimonial4
Sensation is an excellent developer with the added benefit of the good ability to quickly understand requirements. He creates appropriate solutions in a reasonable timeframe. I have worked with Elance developers for over 2 years. In all my experience I have not come across a developer offering skills of such quality and who consistently meets deadlines completely fulfilling requirements. Sensation has become a true technology business partner.
Axiom Cycles
Testimonial3
I have looked at Sensation Solutions for years for my Software Development and App Development Niche. They always consistently deliver a Quality product, On time and at fair prices.
Jim Pfautz
CEO, WinForce Solution

Testimonials2
Before I encountered Sensation, I had tried and tested several other options for my Information Technology business needs. I struggled to deal with stress, anxiety and delays in meeting timelines. As I wrestled with my struggles, Sensation was highly recommended to me. Today, however, Sensation is more than a business partner. Stress, anxiety and timelines delay became history. At Sensation, you can be sure to meet one of the finest team spirited individuals for your basic to robust IT needs. Think IT, think Sensation! I highly recommend Sensation for your IT related business needs
Daniel Amoah
Director, Rel8Well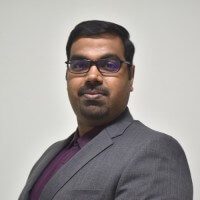 Testimonial1
We needed a dynamic team having full attention to detail to develop multiple portals and add-ons to our HR software. Sensation Software Solutions has been instrumental in the creation of these & the team has done everything that has been requested. We have made many changes along the way and at every step Sensation has been able to implement them straight away & helped us with new ideas. They took care of activities all the way from planning, developing, QA – until release and maintenance on our environments. We can't thank them enough. All the best to team!
Venkatakrishnan Balasubramanian
Head Of Engineering, JustLogin
Do you redesign existing websites?
Of course we can do it for you! It's important to do website redesigns sensitively to ensure your purposes for redesigning are valid. This will enable the project to be an overall success from your ROI perspective.
Will my website work properly on tablets and smartphones as well?
It certainly will! More users are accessing the web via small screens than ever, and the trend is probably going to carry. If your site doesn't work properly on a mobile or tablet screen, you will lose a big chunk of your potential audience. It means mobile responsive web design is significant these days. Each website we build is fully responsive and works on every screen size.
What size companies do you work for?
We love to work with all types and sizes of businesses and individuals, and we deliver the same skills used to support our big business clients and celebrities to the work we do for smaller clients. We're just as keen to work with small start-ups as we are large ones, and as a leading company we truly understand the needs of growing organizations.
Do you offer ongoing support after launching a new website?
If you need any kind of web support and maintenance, we'll be here for you. We help our clients even after launching the mobile & web app in every way.
What is your core expertise and industry experience?
We have a highly talented team of web and mobile app developers who can create great Mobile Apps, Websites. When we started in 2013, we began designing & development services. Since then, we've come a long way, especially since the invention of smartphones. Having experience in more than a decade, we have been stand apart when it comes to web and mobile app services.
What makes your company different?
We are a trusted company; we have been in business for over 10 years for a reason. We offer unlimited revisions and ongoing support! Most importantly, we are not here just to create your website. We want a durable relationship that you can count on. Our main goal is for your business to grow online, because your success is our success. We are different because we care about your business needs and we are committed to achieve that. No matter what it takes! You can trust us or our team blindly; we are there for you ALWAYS!