Delivering outstanding healthcare application development services to improve medical care
Through our proficient work with industry-leading global health companies, we have a deep knowledge of the entire patient journey. We build interacting, secure digital experiences, and turn your data into actionable insights while taking a global approach to shared services, integrated operations and change management.
Mobile Healthcare Application
Mobile healthcare applications save patients' and doctors' time and increase care quality due to facilitated visit scheduling, patient treatment and examination. With a team of healthcare software developers, we as an IT company offering Mobile healthcare applications development services since 2013. It helps both patients and doctors to access the essential information fast and on the go. Our services make your app an integral part of the complete Healthcare. What makes this possible is our immense exposure to working with doctors, patients, delivery systems, prescription systems, pharmacies and EHR systems.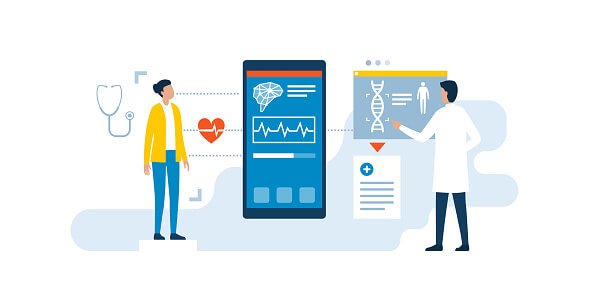 Medical Store Management System
Our medical store management
system
helps you
to improve patient care for both large and independent organizations. We provide solutions that simplify daily routines with features that include custom workflows, fully integrated payment processing, and complete prescription refills and fast communication. Our expert developers build systems that meet regulatory standards set. Our medical store management
systems include managing dispensing workflows, master patient indexes, approved medication lists, and inventories. We also provide pharmacy analytics, compliance management and formulary databases.
Hospital Management System
We are a leading Hospital Management Software Development Company. We provide solutions that serve healthcare organizations, hospitals and clinical chains with an end-to-end, integrated and decentralized Hospital management software. Created for all key healthcare organizations, our Hospital Management Software Services incorporates software systems for all value chain participants to create a well-coordinated and collaborated ecosystem.  So, if your hospital is facing long standing industry inefficiency, poor consumer experience and complexity; partner with us, as our web-oriented custom HMS software aims to eliminate healthcare bottlenecks, disjointed communication, and delays in the care process.
Patient Management Software
Our Patient Management Software development team creates web-based portals which makes life easier for both patients and healthcare providers. Patients get easy and secure access to their health-related information and doctors can manage patient scheduling, patient's health records and personalized care. This results in improving patient outcomes. We offer custom Patient Management development solutions that allow patients and healthcare providers flawlessly exchange healthcare information, track patient data, and more. As a proficient Patient Management Software development company, we understand the needs of healthcare professionals. We help them to build the software solutions they need to enhance every aspect of their patient care.
Med Spa & Clinic Management System
Our medspa software eliminates the complexities of your business and transforms your client experience. Just like in any medical setting, trust between doctor and patient is crucial in your medspa. Any misconception in bookings, forms, or patient details could cause doubt and frustration among your patients. If you want your organization to maintain a good reputation for its high standards of care, it's important that your medical spa software is up to date. With our medspa software solutions, you can send digital consultation forms for your patients to fill in before a visit, so your providers are completely prepared for them. Our advanced medspa management software incorporates a central database, which enables you to access accurate information across all centers with ease.
Occupational health & safety management systems
With over 10 years of experience we are proud to lead the way in Occupational health & safety management systems. It provides the most intuitive and comprehensive functionality on the market. Our occupational health management system helps organizations increase employee safety by automating the workflows. It reduces manual compliance paperwork and minimizes the business risk exposures. It supports various functions like material management, wellness program, pharmacy, Claim, Asset management, Bio medical waste, First Aid, Health counseling etc. We help our clients with occupational health and safety management systems with web and mobile interfaces that support businesses with efficient control of their privacy, risk and compliance issues.
Personalized Health Management Systems
We aim to unlock the interactive patient experience through Personalized Health Management Systems. Our custom healthcare solutions can unlock the potential for interactive patient experience, advance healthcare training, enhanced mental & physical treatment and smart surgeries. We leverage multicore platforms to build Personalized Health Management Systems that are scalable and user-friendly. We create Personalized Health Management Systems, both for doctors and patients, and enhance the existing experience to a mobile environment. Our team is well experienced in native iOS and Android development, as well as creating Personalized Health Management solutions.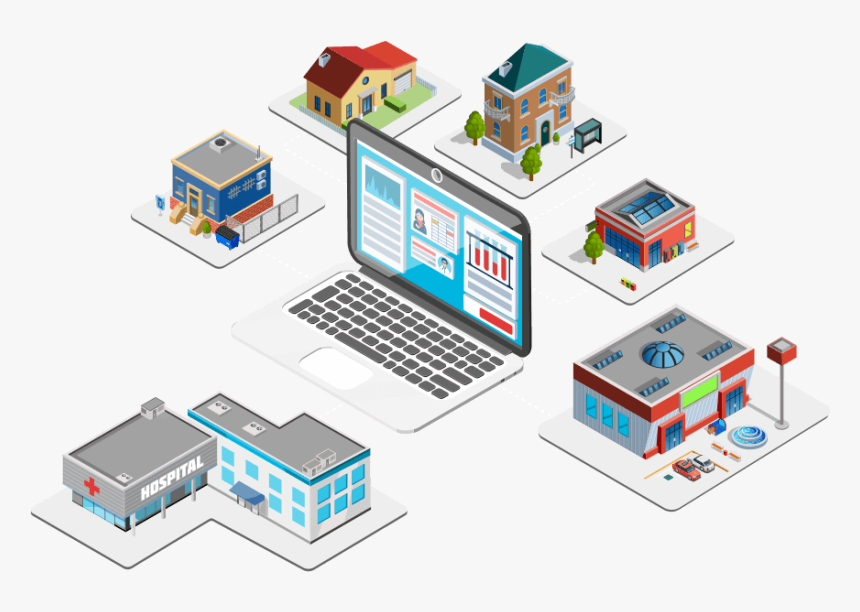 Wellness, mindfulness and lifestyle Management Systems
We build the best digital products that enhance wellness, mindfulness and lifestyle
– all at once. Our team of wellness software developers offer end-to-end solutions that improve the lives of the comprehensive community and help them overcome problems that rely within us. We employ our extensive expertise about the various ranges of activities and products, right from meditation to diet, beauty and nutrition to help businesses in capitalizing in the market. Our wellness, mindfulness and lifestyle management system
offer improved benefits to the target audience, such as lower stress level, higher productivity, and better mental state and reduced healthcare cost. We make your wellness and fitness organization successful using the finest of technologies and trends.
PORTFOLIO
Our Successful Stories
modes-transportation-logistics
Surgery Preparation Patient management system
Technology : React Native , Dotnet core APIs
modes-transportation-logistics
Medicines e-Commerce , Medicines purchase and invoicing , Pharmacists Profile
Technology : Angular 8 , DOT.NET
modes-transportation-logistics
How client 

loves

 the way we work for them
Testimonial4
Sensation is an excellent developer with the added benefit of the good ability to quickly understand requirements. He creates appropriate solutions in a reasonable timeframe. I have worked with Elance developers for over 2 years. In all my experience I have not come across a developer offering skills of such quality and who consistently meets deadlines completely fulfilling requirements. Sensation has become a true technology business partner.
Axiom Cycles
Testimonial3
I have looked at Sensation Solutions for years for my Software Development and App Development Niche. They always consistently deliver a Quality product, On time and at fair prices.
Jim Pfautz
CEO, WinForce Solution

Testimonials2
Before I encountered Sensation, I had tried and tested several other options for my Information Technology business needs. I struggled to deal with stress, anxiety and delays in meeting timelines. As I wrestled with my struggles, Sensation was highly recommended to me. Today, however, Sensation is more than a business partner. Stress, anxiety and timelines delay became history. At Sensation, you can be sure to meet one of the finest team spirited individuals for your basic to robust IT needs. Think IT, think Sensation! I highly recommend Sensation for your IT related business needs
Daniel Amoah
Director, Rel8Well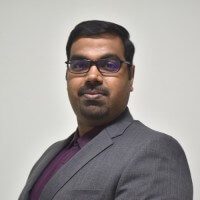 Testimonial1
We needed a dynamic team having full attention to detail to develop multiple portals and add-ons to our HR software. Sensation Software Solutions has been instrumental in the creation of these & the team has done everything that has been requested. We have made many changes along the way and at every step Sensation has been able to implement them straight away & helped us with new ideas. They took care of activities all the way from planning, developing, QA – until release and maintenance on our environments. We can't thank them enough. All the best to team!
Venkatakrishnan Balasubramanian
Head Of Engineering, JustLogin
Blogs – Industry market Insight