How Patient Management software is helpful for the medical industry?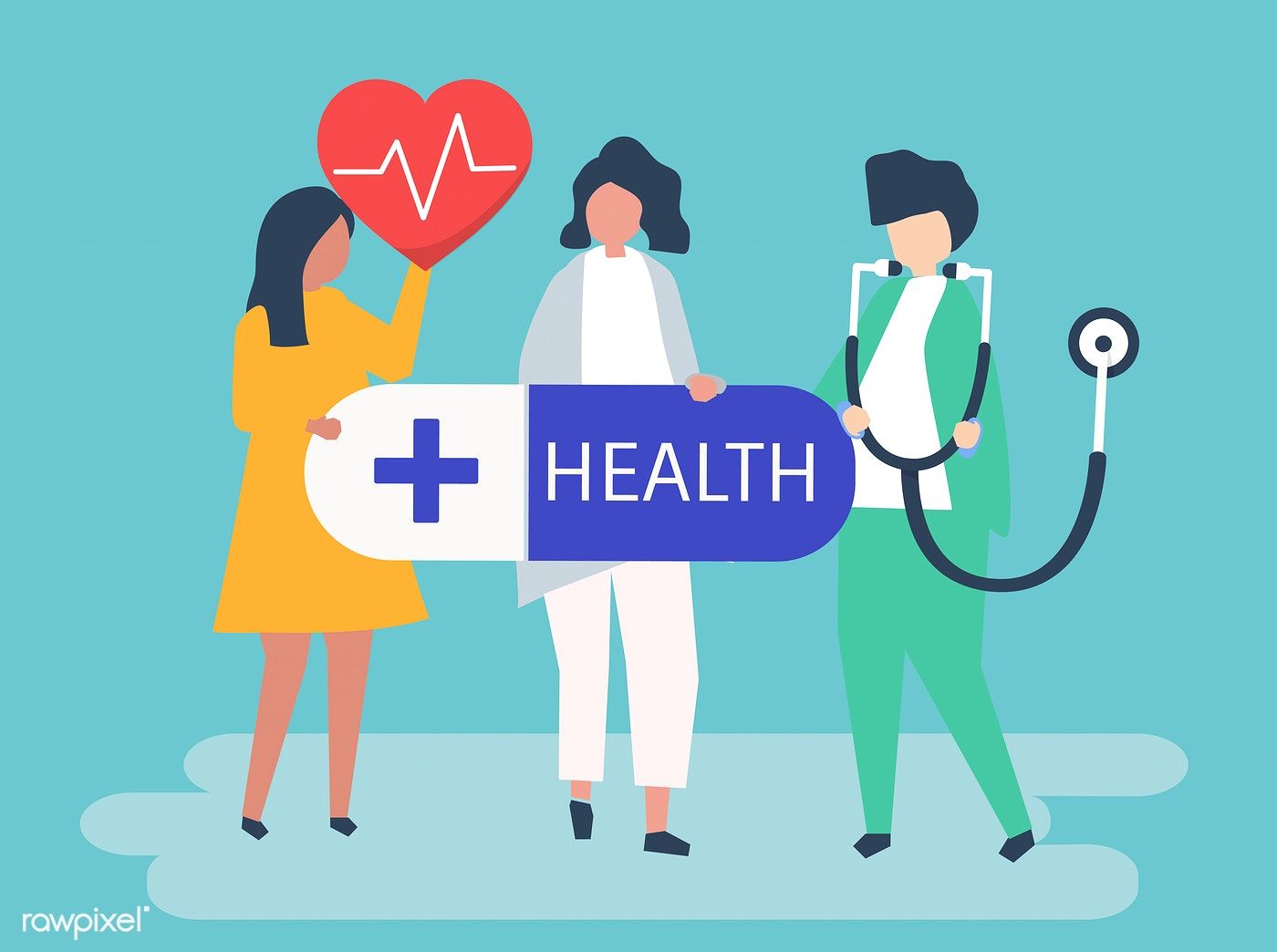 Patient Management software is a program that acquires medical data from medical devices and helps in the treatment of a patient. It acts as a medical device that helps in the diagnosis of the patient by serving proper treatment and replacing the decision by a doctor.
It is also known as Clinic Management Software (CMS) and manages the administrative operations of the office while keeping Electronic Health Records (EHR) of patients. It can be utilized by clinics, healthcare facilities and practitioner offices. Various patent management software are available for practitioners, dentists, and other healthcare specialists.
Features of Patient Management Software
1. Patient Intake Forms
Patient management software generates customizable forms for patients to fill their appointment offline or online. It also accumulates insurance eligibility and has a responsive flow into any encounter notes. It creates electronic intake of appointments before their visit. When a patient arrives, they can check-in electronically.
The waiting time can also be recorded by the system to track performance analysis. After the appointment is finished, the software streamlines the checkout process, including patient-follow-up appointment booking.
2. Medical Billing
Patient Management Software keeps records of payment information. When a patient checks-in medical billing confirms insurance and makes sure that everyone gets an equivalent payment, it also automates the billing cycle and payment collection. In case the payment is missed, it sends payment reminders notification, and patients can pay online.
3. Electronic Medical Records (EMR)
It stores and retrieves patient records electronically. Electronic Medical Records (EMR) includes a graphical module that records and archives patient information that involves the latest prescriptions, lab test results and former diagnoses.
4. Scheduling
The most essential feature of a patient management system is scheduling. Patients can book appointments online through a patient portal with the help of a scheduling system. Furthermore, they can cancel or reschedule their appointments through the system. After the appointment is scheduled, the software then sends notification via message, text, or phone call.
When appointments are due scheduling software can send alerts. Some patient management systems enable the staff and doctors to schedule appointments in the same system to avoid switching between different systems.
Benefits of Patient Management Software (PMS)
It offers various benefits to healthcare providers. For instance, it automates different elements of the medical office, like billing functions, charting and record keeping.
Here are other benefits associated with PMS.
1. Offers Timely Care to Patients
When a patient visits a physician, they expect to receive the best service within a limited time. They do not care about the administrative activities and look for the simplest plan to check-in and check out. The Patient Management System helps patients feel secure by offering them control over the information they are providing.
2. Stay HIPAA Compliant
Adhering to healthcare standards is a complicated task and requires different software. It doesn't make your organization HIPAA compliant automatically. The software can keep your medical practice HIPAA adaptable by providing PCI Compliance, securing cloud data backup and online employee training.
3. Day-to-Day Operations
The software streamlines various tasks. As a result, the members see improvements that deliver better outcomes. Patients who receive care from healthcare specialists share the reviews and experience with their friends. With a patient management system, healthcare professionals can maximize their patient capacity while offering quality care. Thus, more patients mean more revenue.
Why Do Doctors Need Patient Management Software?
With its outstanding features and advanced tools, it saves a lot of time while ensuring improved medical care service. It is one of the best solutions for healthcare organizations and doctors to keep all operations together as it manages everything from patients arrival, receiving treatment, and till care begins. With the demand for technological advancements and steady development in the healthcare industry, the need to get a viable Patient management software solution has become vital.
However, some doctors or organizations using different systems to manage these operations wonder why they require switching to one Patient Management System. We admit that your existing software is adequate and provides you with all the necessary features you need to control your tasks. However, you also cannot oppose that your one application concentrates on just patient management while others address a particular set of processes.
Relaxes Overburdened Staff
The staff of any healthcare organization always seems under continuous pressure, managing a plethora of tasks. The electronic system handles routine operations, including patient flow management, which will help hospitals alleviate expenses to a significant extent. How? Well, it will minimize the need to enter data manually by front staff members. So, they can focus on other important tasks and make the best of their working hours. You will also experience improved outcomes because of less workload.
Streamlined Workflow
Are you done with messy tasks and an anarchic work environment? Then the patient management system will help you streamline your workflow and processes. This is the most helpful and primary benefit of patient management software, making it famous across all hospitals, clinics, and other healthcare organizations. With the synchronized and automated work process, you will see improvement in your results and services. It is the best way to offer quality results to patients in this fast-paced and dynamic healthcare environment.
Easy Scheduling
Booking appointments over phone calls after hours of calling and waiting is making their way out of the care sector. People no longer have time to wait on the call to book one appointment, particularly in this digital era. So, stay up with the ever-evolving healthcare industry, then healthcare software development is your best solution. Doctors and health specialists will affirm the fact that patient management software has taken all the suffering of scheduling for everyone, including doctors, patients and staff.
Quality Care
All things said, the primary role of any hospital, doctor, healthcare specialist is to offer quality care to patients. Not only treating them well for their problems but also offering those satisfactory services that accord to your word of mouth promotions. However, when a doctor and staff are more focused on paperwork and other time-consuming manual tasks, this seems unlikely. Medical practice management software overcomes this by streamlining the processes and administrative tasks so you can be more focused on other important aspects in the care solutions, i.e., your patients and their health.
Versatility & Scalability
Long-term investment can be scaled up with the growth of an organization. Healthcare development service providers bring versatile management solutions that understand the challenges of record management and healthcare and acclimate to it. The patient management system is equipped with a wide range of benefits that are flexible and unique to fulfill your changing requirements.
How Patient Management Software Differs from Medical Practice Management Software
Medical Practice Management Software (PMS) is also a type of healthcare software that optimizes, manages and integrates effective health practices. Individuals believe that Patient Management software can be reciprocally used for medical practice software. However, these terms are almost identical but they have different functions. Medical practice management software provides a patient portal so they can schedule appointments and manage the finances of medical practice.
On the other hand, a Patient Management Software has functionalities related to the patient. It incorporates lab results and asking queries to health professionals based on their health. On the backend, the experts can use PMS to look for a health track for patient information.
Some basic components of medical practice management software are:
Appointment Scheduling:
Medical practice management software allows doctors and office staff to quickly book and confirm appointments and manage scheduling across multiple providers, locations and days of the week. Medical practice management software also helps clinic staff avoid double-bookings.
Organizing Patient Data:
Medical practice management software lets doctors and their staff quickly enter and access not only basic patient information but also immense clinical data, such as medications, medical history and reasons for past visits. Medical practice software can also verify a patient's insurance coverage prior to the patient's visit automatically.
Billing and Claims Processing:
Medical practice software prepares billing statements and generates electronic claims based on patient encounters. If the medical practice software is cloud-based, new billing and procedural codes and rules will automatically update, ensuring that the practice never uses outdated codes.
Final Words
Patient Management Software offers facilities to healthcare organizations. It improves the quality of service, offers timely consideration to patients, and eases day-to-day tasks. At Sensation Solutions, we offer custom patient management system solutions for different organizations and empower you to get the best experience while delivering excellent results.