Your Complete Web Solution
Our talented Professionals team ensures the best Quality Service through their years of experience in Leading Web Development Frameworks. We work with different website development frameworks, databases and APIs. With our services, you'll get PHP web development and eCommerce web development that fully integrates with your selected retail platform. The websites we develop for you can also be integrated and scaled with other digital services. By combining technology stacks efficiently, we will build the latest solutions for you so that you can smoothly run your business operations and deliver value to your clients. We provide full-fledged guidance through every website development phase and offer the best customer-centered technologies for your custom web application development requirements.
With our expertise and creativity we make the ultimate partnership!
We frequently gear up for new technology.
Self-motivation and self-improvement are ethics possessed by all of our company's employees.
The creative and fulfilling nature of our team means that we never got tired of learning something new about our profession.
Monthly Based
Hire offshore staff for up to 160 hours a month
Manage the team using your own methodologies or leave it to us.
Maximum availability for any emergency.
Get real-time updates on project development
Monthly billing cycles
Hourly Based
Pay by hours
Add or remove hours based on your requirements
Communicate via your own preferred channels
Real-time updates on chat and timesheet
Resource performance monitoring & reporting.
Fixed Cost Based
Get an estimate of the project cost before hiring developers
Expand your project as per need.
Hire developers on a long-term basis
Flexibility to change the scope with a discussion on nominal charges.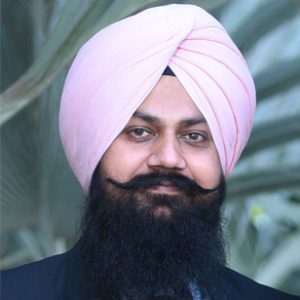 The Team Making Technology Solve Real-Life Problems
Frontend Team: At Sensation Solutions, we strongly believe that the best website is the one that is easy to use and has a user-friendly interface. Our skilled and experienced team of consists of ## Developers, who simply love incredible design. For us, it's not just the icing on the cake; it's the developing block we can't go without. We achieve all that via working with the use of the latest technologies that enable our team to reflect and build websites with no limits to creativity.
Backend Team: Our back-end development team has years of experience in offering efficient back-end solutions tailored to the needs of every individual client. We provide custom back-end development for several web, cloud-based and mobile apps across multiple domains. Whatever your requirements, our back-end development team of ## developers will assist you with a customized solution that will ensure you to achieve your business goals.
Developers: Web Developers are the people who bring life into the design and project plans. They are responsible for building code, server setup, database management, and running the application. Presently we have ## developers to assist you. Every website we develop is mobile-friendly. If your audience can't find what they need – regardless of what kind of device they're using it on – they will not come back. Our team of specialist's works to make sure your website meets your requirements.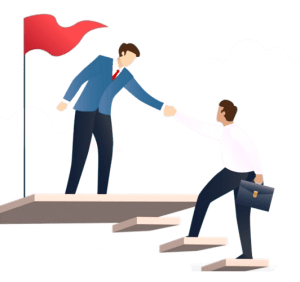 Team Leaders: Sensation Solutions is on the lookout for awesome leaders for our growing team! We have ## team leaders that implement highly converting and highly ranking effective websites for our clients. Our web strategists, designers and project managers implement best-in-class sites that improve on the performance of marketing campaigns.
HR Manager: The Human Resource Manager manages the company in the creation, coordination and implementation of HR initiatives and programs in training, recruitment, payroll and benefits administration. Our team of ## HR managers function and communicate effectively and respond to employees questions and needs in a timely manner. Our HR Manager effectively partners with business managers on HR initiatives.
Hardware & Networking: Sensation Solutions provides complete infrastructure support e.g. Desktop, Server, Laptop, Ethernet, LAN, WAN etc. Different business environments require different networking solutions; therefore, our hardware and networking team of ## employees will work closely with you to determine the correct solution to solve your unique business needs.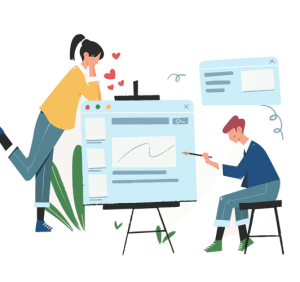 UI Designer: Sensation Solutions is recognized for serving modern business needs and delivering the best-in-class UI designs. Our team of ## UI Designers can be the best choice when it comes to website designing. We create UI/UX and follow industry standards based on design guidelines.
UX Designer: The Design division at Sensation Solution works as an independent wing with a dedicated team of ## User Experience (UX) Designers, Graphic Designers and Animators. We Design Visually Stunning & User-Friendly Experience. We have a dedicated team of designers who are well versed in delivering high-end business solutions on several tools and technologies.
Video Editors: At Sensation Solutions, our team of ## professionals edit videos and add a face to your brand. From corporate companies to small startups, filmmakers, instructors, individual, wedding videographers, YouTubers, Instagram Influencers, and even digital marketing agencies, we work with organizations and individuals all over the world.
Manual Testing: Sensation is a leading manual testing company, which possesses a team of ## veteran testing experts who excel at carrying out comprehensive manual testing services. We offer high-quality manual testing services to our clients. We provide high-quality based manual testing services to make sure that the website being tested is perfect for usage and there aren't any performance bugs or errors which can affect the effectiveness of the website.
Automation Testing: As the world's best test automation company, we know the value of effective automation testing. Our high experience and recommended team of ## experts are amongst the top in testing services. At Sensation Solutions from start to end, we follow standard workflow and process to start test automation for your product. Automated services are less time consuming, reliable and cost effective.
Marketing Consultant: It is a consultancy full-service, end-to-end solution designed based on the business objectives. It's a flexible approach to assess marketing performance and to implement solutions. We have a team of dedicated  team of ## experts who offer fully Data-Driven consulting services to connect the data patterns, enhance the data resources integration, improve reporting systems, and allow stakeholders to keep in the center of your performance.
Content writer: We create engaging content and meaningful experience for your target audience. We are your Ideal source for every type of web content. Be it blog, website or article marketing content – Sensation Solutions of ## a highly qualified and trained content writers team helps to create fully customized copies for your online audience. Professional web content writing is a significant practice and you should assign your web content only with the experts.
Social Media Executive: To maximize your online presence, Sensation Solutions weaves social media management services into your overall marketing strategy. The right Facebook or Instagram management service can get traffic, nurture and convert followers into loyal audiences. The social media management campaigns our team of ## experts have implemented and overseen for our small business, enterprise or franchise clients are a testament to that.
SEO Executive: Sensation Solutions is the best SEO services company — and we have the track record to prove it. With our technology platform and elite SEO team of ## experts, we can help increase your bottom line with an SEO campaign that is specifically designed for your business. Start grabbing more qualified search traffic to your website with our best search engine optimization services.
How client 

loves

 the way we work for them
Testimonial4
Sensation is an excellent developer with the added benefit of the good ability to quickly understand requirements. He creates appropriate solutions in a reasonable timeframe. I have worked with Elance developers for over 2 years. In all my experience I have not come across a developer offering skills of such quality and who consistently meets deadlines completely fulfilling requirements. Sensation has become a true technology business partner.
Axiom Cycles
Testimonial3
I have looked at Sensation Solutions for years for my Software Development and App Development Niche. They always consistently deliver a Quality product, On time and at fair prices.
Jim Pfautz
CEO, WinForce Solution

Testimonials2
Before I encountered Sensation, I had tried and tested several other options for my Information Technology business needs. I struggled to deal with stress, anxiety and delays in meeting timelines. As I wrestled with my struggles, Sensation was highly recommended to me. Today, however, Sensation is more than a business partner. Stress, anxiety and timelines delay became history. At Sensation, you can be sure to meet one of the finest team spirited individuals for your basic to robust IT needs. Think IT, think Sensation! I highly recommend Sensation for your IT related business needs
Daniel Amoah
Director, Rel8Well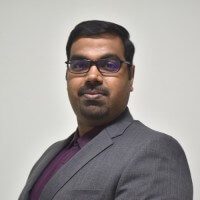 Testimonial1
We needed a dynamic team having full attention to detail to develop multiple portals and add-ons to our HR software. Sensation Software Solutions has been instrumental in the creation of these & the team has done everything that has been requested. We have made many changes along the way and at every step Sensation has been able to implement them straight away & helped us with new ideas. They took care of activities all the way from planning, developing, QA – until release and maintenance on our environments. We can't thank them enough. All the best to team!
Venkatakrishnan Balasubramanian
Head Of Engineering, JustLogin
Sensation Solutions focuses on providing the candidates the best opportunity that enables them to improve their skills and grow in their career. Our working environment ensures you to work at your best to climb up the career ladder at ease and with involvement contributing to the company's growth. Our fresh talents have gone their way up in their career to be a part of our company and so shall you. We look forward to welcoming you into our family. Thank you for choosing Sensation Solution… gateway to your future!!!
Sensation Solutions Celebration at Glance
We are a creative team who rejoice in collective efforts of bringing imagination to life. We enjoy events and festivals with fervor.
Life at Sensation Solutions is fun, fulfilling and gets bustling as well. We enjoy each day as it comes and yet progress in our careers with skills and insight that hard work brings. We share our lunches and brunches like a family, stand together in sorrow and happiness, take pride in completing projects together and share laurels that come with it wholesomely. At Sensation Solutions, Work and business will always go on as usual, but it is also important to break the chain of monotonousness. We do it by celebrating different events and occasions to keep the tempo of the team-high.
Frontend developer
Experience:- 2 to 5yrs
Hands on versatile skills of JavaSrcipt such as Angular js, Angular2/4/6/10+, Extjs, Vuejs , Reactjs etc.
Must have exposure of HTML, CSS, Redux, WEBPack, ES6 etc.
Working experience in web services and REST API Integration.
Experience in Business Object Model Implementation & data Integration with JSON/XML.
A strong understanding of complex concepts related to computer architecture, data structures, and programming practices.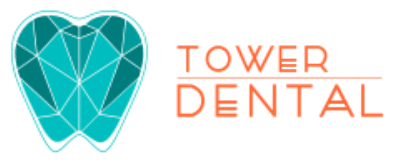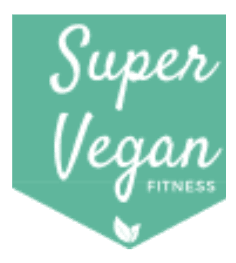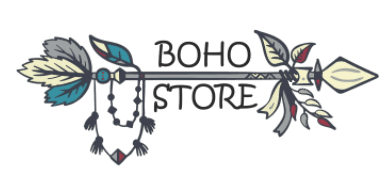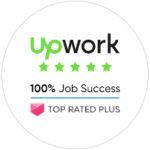 Upwork
Upwork Awarded us with 100% Job Success Rate with Top Rated Plus Badge
Good Firms
Sensation Solutions has been recognized and trusted by Good Firms as one of the leading SEO service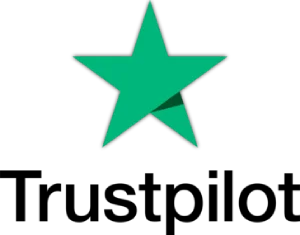 Trustpilot
We are on Trustpilot with best reviews from our clients

Clutch
Sensation Solutions has been recognized by Clutch as one of the leading IT company
The Manifest
Sensation Solutions listed as most reviewed company in "The Menifest" Mobile & App Marketing Company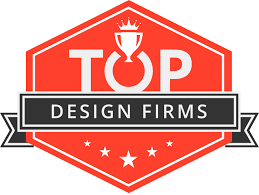 Top Design Firms
Sensation Solution is featured in Top Design Firms under 100 Mobile Marketing Companies in India
We use different project management tools for project communications. We sign you up in there and loop you in with the rest of the Sensation Solutions team who's going to work on your project. Apart from project management tools – we of course use Email and Skype. You'll generally discuss with a Project Manager and Team Lead – but we're not having restrictions in case you want to discuss with any member of the team who's working on your project.
We have a developers team from 1 year to 10 years of Web and app development, project management and QA experience. Most of them also have experience in industry specific driving solutions catering to a domain. Having said that our core expertise is web development, the more domain knowledge and expectations with regards to technical requirement and solution brief you provide, the better the development quality that can be demonstrated.
Staying updated with the latest technology world is not a choice. We completely understand the significance of staying up to date and not only just that, ensuring to update the knowledge which is frivolous in terms of communication, technology trends, version updates etc. For the same, we do regular internal and external training programs as well as participate in online courses, to acquire knowledge.
We're hearing in case you have something to say. We love discussing industry, insights, sharing our knowledge, experiences with other clients, and the same situations that gave us new insights. Just let the project manager, the developer or the BDM be in touch with you and we are just a call away.
Once you've decided the type of developer to be hired, you will be presented with a couple of ideal candidates' profiles in the form of their CV. You can select to interview them personally and see for yourself, which candidate(s) suit best for your team. Once you select a candidate, the actual project on boarding process is started at our end. We will generate the invoice for the 1st month. Once you complete the payment process, the developer will be introduced to you on the same day – you can start working with the member of the team assigned to you. Please contact us for more detailed info.
Yes. However, we do not consider speaking English as the ONLY benchmark of the development skill and understanding. Although, all of our developers are perfect in speaking English and can communicate efficiently. We have a team of very good developers who might not communicate to that extent you'd expect – in that case we position a Project Manager to facilitate the communication and ensure there's no communication loss and tactical focus.
Clients From all Over the World