Best Automation Testing Company in India to Solve Real World Business Challenges
Our Testing Approach
We follow Agile methodology by thoroughly analyzing and understanding your business requirements to help you take maximum advantage of the latest technologies. We focus on aesthetic factors like regular scrum meetings, planning, designing, developing, testing and launching. We use best methodologies and approaches when it comes to Automation testing. It is important to assess the scale and aspects of your projects in order to select the best approach every time.
Tools we use in Testing Process
Test automation helps in minimizing regression testing time and cutting down the time to market with considerable cost saving on a long-term basis. However, a clear automation methodology and strategy is the key to ensure the return on investment on your automation initiatives. With the experience of assisting clients on test automation and structuring their automation venture, Sensation Solutions is one of the leading automation testing companies that achieve the value you always expect through test automation. Our test automation solutions help your business goals by creating an automation methodology lined up with enterprise objectives. We carry out a detailed tool evaluation exercise to prescribe an optimized tool inventory to suit your requirements and budget.
Selenium
Selenium is an open-source, automated, and significant testing tool that all web application developers must be well aware of. A test performed using Selenium is usually called Selenium automation testing. However, Selenium is not just a single tool but an assortment of tools, each taking care of different Selenium automation testing requirements.
Selenium includes a set of tools that support the testing process. Selenium Software is a suite of software, each piece serves different Selenium QA testing needs of an organization. Following are the list of tools·Selenium Integrated Development Environment (IDE)
Selenium Remote Control (RC)
WebDriver
Selenium Grid
Postman
Swagger
JMeter
Hire Sensation Solutions for Flawless Websites and Apps
We truly understand your need to achieve perfect quality at maximum speed. Our customized test automation strategies and smart automation frameworks reduce risks while concentrating on the right interfaces for testing. Our qualified and experienced quality developers leverage AI tools and frameworks to offer you with the top-notch automation testing services where quality is the primary focus, delivered to you at the pace and scale of Agile.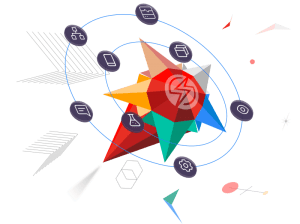 Quality Assurance
Quality Assurance (QA) analyzes a website or web application to try and detect any bug that might have been overlooked during design and development. Quality Assurance and testing are significant parts of the web development process in Sensation Solutions.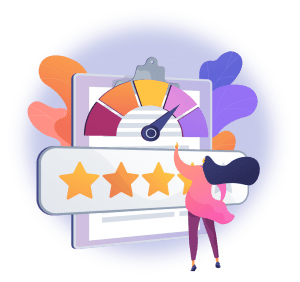 Performance testing
Performance testing helps in characterizing those limits and makes sure efficiency by checking for speed, stability and scalability through a string of experiments. Overall, performance testing is essential to understand the abilities and limitations of a particular piece of software.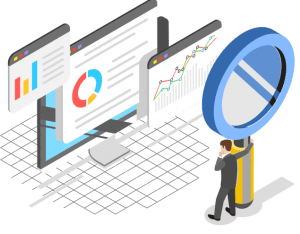 Data Conversion Testing
Data conversion testing should take place before, during, and after the migration process. This reduces the risk of data loss permanently. When a company transfers data to new software, it becomes vulnerable. Once the migration has begun, digital assets are quite hanging in the balance.

Accessibility Testing
Accessibility testing is the practice to ensure your mobile and web apps are working and usable for users without any infirmity such as hearing disabilities, vision impairment and other physical or cognitive issues.
API testing
API testing is practiced to test the application programming interface and requires it to be tested at the message layer. API tests can likewise use service virtualization to address the nature of each individual element without having to run a live test on cloud-based applications.
Web automation with Selenium
Selenium is accessible as an open-source tool and is available publicly to test automation frameworks. With the help of the selenium grid, QA specialists can execute numerous tests simultaneously to minimize the overall test execution time.
01
Transparent vetting
Sensation Solutions has helped many enterprises and fast-scaling start-ups, so hire only the best pre-vetted Testers on hourly, monthly or project basis.
02
Get Started Instantly
Immediately Increase your team capabilities with access to a great number of Testers available straight away.
03
Effortless Hiring
Our testers use cutting-edge technologies and an agile methodology to ensure that we complete our projects on time without compromising quality.
04
Pool of Talented testing Team
We have a range of versatile developers who are really good with their forte and niche.
Monthly Based
Hire offshore staff for up to 160 hours a month
Manage the team using your own methodologies or leave it to us.
Maximum availability for any emergency.
Get real-time updates on project development
Monthly billing cycles
Hourly Based
Pay by hours
Add or remove hours based on your requirements
Communicate via your own preferred channels
Real-time updates on chat and timesheet
Resource performance monitoring & reporting.
Fixed Cost Based
Get an estimate of the project cost before hiring developers
Expand your project as per need.
Hire developers on a long-term basis
Flexibility to change the scope with a discussion on nominal charges.
Why Choose Us
As the world's most trusted and pure-play quality assurance Company, we know business software inside out—literally. We'll customize any implementation or upgrade to your business goals and streamline your platform for a faster, easier, secure customer and user experience.
Quality through a business lens
Our teams include business process experts as well as the best QE minds. Together we create inventive solutions with clear vision on both quality and your ROI.
Integrated vision
We'll ensure your upgrade or implementation works seamlessly as an independent and in combination with your remarkable technology landscape.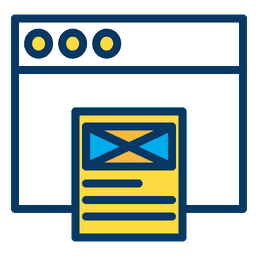 Insider benefits
Our long-term relationships with the best Enterprise tech brands upgrade us with advanced knowledge of what you'll require to test in every upcoming delivery.
Testing Implementation
Automation testing is part of every Sensation Solutions project, empowering us to speed up processes, cut down time-to-market, save on costs and smooth UX.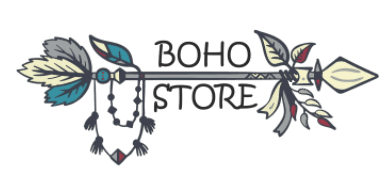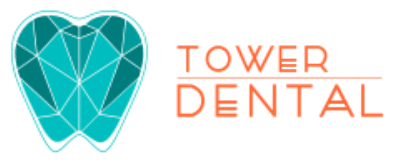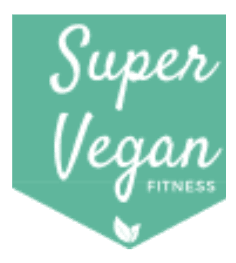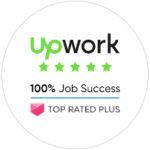 Upwork
Upwork Awarded us with 100% Job Success Rate with Top Rated Plus Badge
Good Firms
Sensation Solutions has been recognized and trusted by Good Firms as one of the leading SEO service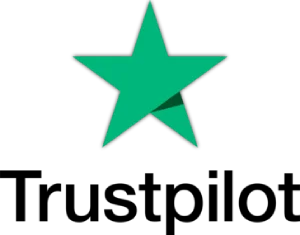 Trustpilot
We are on Trustpilot with best reviews from our clients

Clutch
Sensation Solutions has been recognized by Clutch as one of the leading IT company
The Manifest
Sensation Solutions listed as most reviewed company in "The Menifest" Mobile & App Marketing Company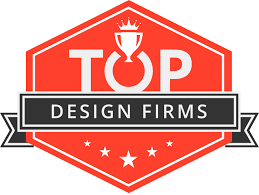 Top Design Firms
Sensation Solution is featured in Top Design Firms under 100 Mobile Marketing Companies in India
How client 

loves

 the way we work for them
Testimonial4
Sensation is an excellent developer with the added benefit of the good ability to quickly understand requirements. He creates appropriate solutions in a reasonable timeframe. I have worked with Elance developers for over 2 years. In all my experience I have not come across a developer offering skills of such quality and who consistently meets deadlines completely fulfilling requirements. Sensation has become a true technology business partner.
Axiom Cycles
Testimonial3
I have looked at Sensation Solutions for years for my Software Development and App Development Niche. They always consistently deliver a Quality product, On time and at fair prices.
Jim Pfautz
CEO, WinForce Solution

Testimonials2
Before I encountered Sensation, I had tried and tested several other options for my Information Technology business needs. I struggled to deal with stress, anxiety and delays in meeting timelines. As I wrestled with my struggles, Sensation was highly recommended to me. Today, however, Sensation is more than a business partner. Stress, anxiety and timelines delay became history. At Sensation, you can be sure to meet one of the finest team spirited individuals for your basic to robust IT needs. Think IT, think Sensation! I highly recommend Sensation for your IT related business needs
Daniel Amoah
Director, Rel8Well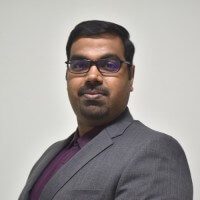 Testimonial1
We needed a dynamic team having full attention to detail to develop multiple portals and add-ons to our HR software. Sensation Software Solutions has been instrumental in the creation of these & the team has done everything that has been requested. We have made many changes along the way and at every step Sensation has been able to implement them straight away & helped us with new ideas. They took care of activities all the way from planning, developing, QA – until release and maintenance on our environments. We can't thank them enough. All the best to team!
Venkatakrishnan Balasubramanian
Head Of Engineering, JustLogin
How do I choose the right automation testing tool?
Here are some key points you need to consider:
The tool supports the technology stack on which your application is based.

The tool's licensing and support should be cost-effective and fit in your testing budget.

The tool has comprehensive documentation and tutorials for guiding how to use it.

The tool generates great test logs for test execution analysis, status reports and defect diagnosis.

You must have good programming skills to be able to use the tool.
What do automated tests cover?
Automated tests can cover various use cases. Highly continual tasks, such as log-ins, tasks that are time consuming if done manually, tasks that include inputting large volumes of data are some examples of potential test cases that can be automated. We use automated tests to cover regression testing, GUI testing, API testing, performance testing.
100% test automation possible?
Not really. Like, you can never automate testing the entire appearance or your app's user interface. If you require getting the greatest test coverage possible, you can't rely on automation testing only – you need manual testing as well. Besides, there are always partitions in the application under test where automation tools aren't able to execute the job as well as humans can, and if they do the same, it might not be worth the investment.
What is better: automated or manual testing?
Probably, you need both manual and automated testing to get the best test coverage. Manual testing takes more time, but some test cases can only be executed manually. Automated testing is extremely faster than manual testing but it doesn't always work on small projects. Remember, test automation is only a tool in the QA programmer's hands. It's not a solution to all issues.
Automated testing costs too much. Do I really need it?
For automated testing you have to spend some upfront cost, but it can be very cost-effective for a long-term approach. If you are confused whether you require automation testing, try to evaluate how much manual testing will cost you. Would it be less expensive to automate? Keep in mind, however, that if you don't have a detailed manual testing process, automation testing will cost you much more, because you can't execute automated tests without doing it manually first.
Currently, I don't have automation testing in place. What should my initial steps be?
Initially, you need to define the scope for automation. What do you require to automate? We recommend that you start with small, moving a little testing part from manual to automated. If this doesn't work much, please reach out to us. We can provide a better recommendation once we understand your situation completely.