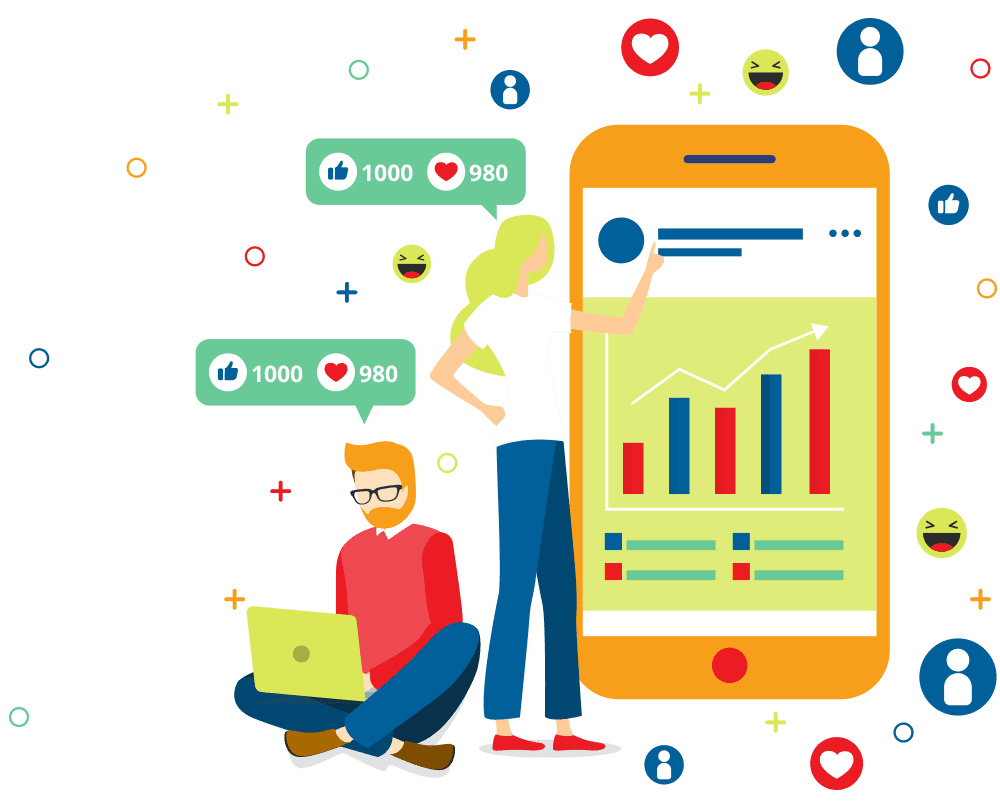 Social Media Marketing Packages
Silver
SMM Packages
Channels: Any 2
Facebook
Profile Optimization
10 FB Timeline Status Posting
Cover Image Creative (1)
Like/Followers - upto 500
Twitter
Profile Optimization
10 Tweets Posting
Twitter Followers Increase
2 Retweets
#Hashtag Trend Research
Instagram
Profile Optimization
10 Instagram Image Sharing
Online brand reputation
Strategies and suggestions
Comments & Likes Management
Linkedin
Profile Optimization
10 LinkedIn Post Sharing
Targeted Linkedin Connection
Company Page Creation
Relevant Group Joining
GET STARTED
Gold
SMM Packages
Channels: Any 3
Facebook
15 FB Timeline Status Posting
Cover Image Creative (3)
Automatic messaging settings
2 Monthly Videos
Twitter
Everything included in Silver Package
15 Tweets Posting
Updated with twitter trends
5 Retweets
Schedule Tweets If Required
Twitter Analytics Monitoring
2 Monthly Videos
Instagram
Everything included in Silver Package
15 Instagram Image Sharing
2 Monthly Videos
Influencer outreach
Linkedin
Everything included in Silver Package
15 LinkedIn Post Sharing
Cross-Promote Your Posts on Other Social Media Platforms
2 Monthly Videos
Creating professional-looking outreaching content Quotes
GET STARTED
Platinum
SMM Packages
Channels: Any 5
Facebook
Cover Image Creative (5)
22 FB Timeline Status Posting
Community Create
3 Monthly Videos
Facebook Insight Monitoring
Twitter
Everything included in Gold Package
22 Tweets Posting
7 Retweets
Run a Twitter poll
Make a content calendar
3 Monthly Videos
Instagram
Everything included in Gold Package
30 Instagram Image Sharing
3 Monthly Videos
Online brand reputation
IG Analytics Monitoring
Linkedin
Everything included in Gold Package
22 LinkedIn Post Sharing
3 Monthly Videos
Event Creation and Promotion
Sending direct messages for brand awareness
GET STARTED
Escalate Business Sales with Our Social Media Marketing Agency in India
Platform we use in Social Media Marketing Process
Google
Facebook
Twitter
LinkedIn
Instagram
YouTube
Pinterest
Reddit
Snapchat
Social Media marketing help your Business Grow !

Create brand awareness
Social media marketing creates awareness so that users know who you are and what you have to offer in which industry.

Boost traffic within Budget
Social media is a powerful tool to grow your audience successfully with the help of various social media platforms like Facebook, Instagram and Twitter.

Learn about Your Competitors
With the help of your competitor's social media profiles, you can easily access a company's profile and implement strategies they have put in.

Boosts Your ROI
Social media marketing is less expensive and can help you to boost your return on investment since you aren't spending a lot on marketing.

Promote Your Business
Whether you have a start-up or an enterprise, SMM will help you promote your business. You can run ads to attract your target audience.

Learn about Your Customers
Social media platforms will not only help you improve brand awareness but you will get to learn about the shopping interest of your customers.
Monthly Based
Hire offshore staff for up to 160 hours a month
Manage the team using your own methodologies or leave it to us.
Maximum availability for any emergency.
Get real-time updates on project development
Monthly billing cycles
Hourly Based
Pay by hours
Add or remove hours based on your requirements
Communicate via your own preferred channels
Real-time updates on chat and timesheet
Resource performance monitoring & reporting.
Fixed Cost Based
Get an estimate of the project cost before hiring developers
Expand your project as per need.
Hire developers on a long-term basis
Flexibility to change the scope with a discussion on nominal charges.
Our SMM Skills to Boost your Social Presence Online

Creative strategy
Our competent social media specialist understand the type of business, its objectives and its target audience. They will then use this analysis to create a smart, informed, detailed content plan.

Creative writing and Strategy
Social media is about creating awareness about your brand. By using Stories, reels, and creative strategy skills, our social media expert can engage the users to follow you.

Editing
Our social media expert can manage draft copy to fit client's brand voice and a social platform's ethics. We have editing software that helps to avoid typos and grammatical errors.

Internal communications
Our  social media expert have excellent communication skills both written as well as verbal. This role includes working with multiple teams within a company — not just marketing.

Feedback management
Our social media specialist are ready to take up feedback in a constructive way. Whether it is from users or from a company, we keep the track and often work to improve.

Community management
Our Social Marketers have a sense of community on social platforms. That means jump-starting conversations between followers, or re-sharing user's service.
Why Hire Social Media Marketing Services from Sensation Solutions?
At Sensation Solutions, we aim to be the best social media marketing company in the world! Unlike other social marketing companies, we work from a business owner's perspective. Our account managers have been able to find more about business than most "social experts" will ever know.
We endeavor to offer the best service by providing all our social media marketing to clients.

Our dedicated team understands business and social media strategies, to be your guide.

Regular monthly reports (you can understand) that associate social performance with your bottom line.

We have a support team of analysts, a web designer/developer, and a dedicated copywriter.

We analyze content and other resources that perform well in your industry.
Our Extensive Social Media Marketing Services
Are you looking for a productive way to maximize your business' brand awareness, number of new clients, and website traffic? Then you must be on social media! Check out our social media marketing service and create a solid social media presence.
Facebook Marketing Services
At Sensation Solutions, our experts will help you increase awareness, gain more customers and build a brand that users love in any type of business. With our unique and tailored approach, we will help your business grow.
Instagram Marketing Services
Instagram is a great engagement social media platform. We provide Instagram marketing services to attract more followers, increase engagement and ensure that your Instagram account is visible to reach leads.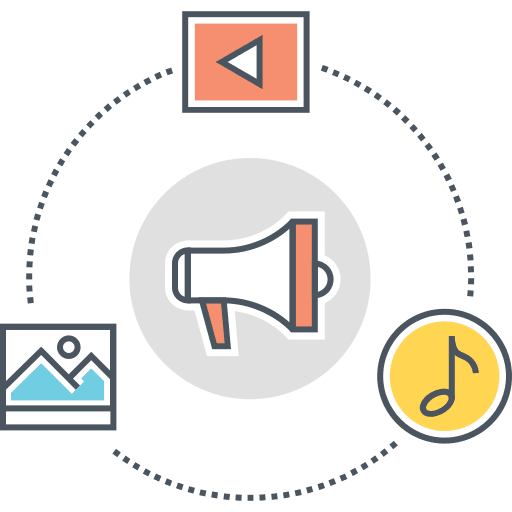 Twitter Marketing Services
As a renowned social media marketing company, we allow you to build a connection with your target audience and convert them into leads. Also, we increase your business by including a unique Twitter marketing plan.
Pinterest Marketing Services
Your business can be incredibly profitable by using this social media. Our Pinterest marketing services will drive huge traffic to your website from valuable audiences and increase your sales by attracting users with different interests.
LinkedIn Marketing Services
LinkedIn is a platform to get associated with potential clients based on industry and interest. Our team will help you to incorporate the LinkedIn marketing technique with your advertising efforts to generate a large number of leads and sales.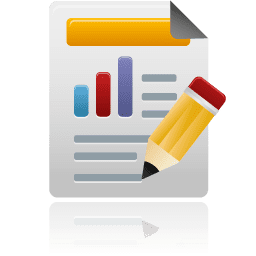 YouTube Marketing services
Nowadays, instead of content and images, YouTube videos attract more users. Our team offers services in different aspects of YouTube marketing by creating online videos, analyzing , optimizing, and advertising them.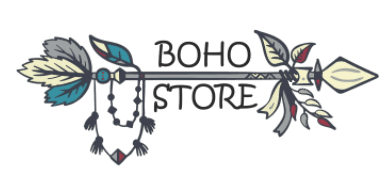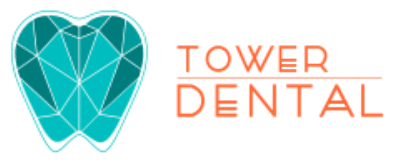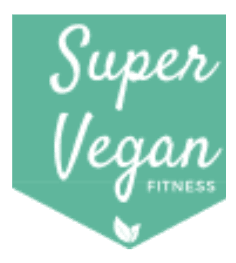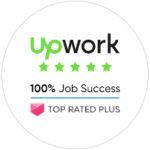 Upwork
Upwork Awarded us with 100% Job Success Rate with Top Rated Plus Badge
Good Firms
Sensation Solutions has been recognized and trusted by Good Firms as one of the leading SEO service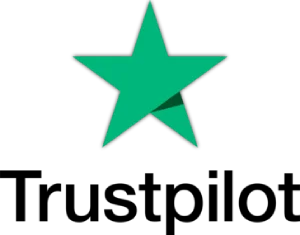 Trustpilot
We are on Trustpilot with best reviews from our clients

Clutch
Sensation Solutions has been recognized by Clutch as one of the leading IT company
The Manifest
Sensation Solutions listed as most reviewed company in "The Menifest" Mobile & App Marketing Company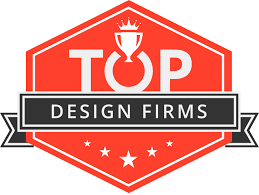 Top Design Firms
Sensation Solution is featured in Top Design Firms under 100 Mobile Marketing Companies in India
Benefits of hiring our Social Media Marketing Experts

Professional SMM Team
Our top Social media specialists can provide effective solutions that fit our client's requirements & make decisions on reports, not just estimates.

Extensive Talent pool
Get the best Social Media Services by hiring SMM Experts from Sensation Solutions, who keep themselves up to date with the latest features and algorithms.

Strategy Development
Our Experts ensure to keep your strategy safe because we implement a successful SMM strategy that is best aligned to your business objectives and the key focus areas.

Customer Engagement
Social media is not all about sales; our SMM experts will help you to build long-term relationships with audiences which builds trust about your brand.

Brand Management
Our SMM experts will professionally manage your brand on social media that help you stay in the market and build a strong and productive community.

Hassle-Free Hiring
Hiring SMM experts from Sensation Solutions is very easy. We'll handle everything for you. We have a team of qualified SMM Professionals.
How client 

loves

 the way we work for them
I would definitely recommend Shikha to anyone looking for an SEO specialist, SSM. She is honest, knowledgeable, and has a great work ethic. She masters the english language and has great communication skills.
Carolina
Working with Shikha for more than 1 year. She is responsible and knowledgable person. I never had any delays with her, she takes the deadlines seriously and replies fast. Quantity doesn't affect quality! Very grateful.
Iryna
Shikha goes over and above to help with backlinks, citations and on-page SEO. She has great English and always does more than what I have asked. She has taught me new techniques and I am very grateful for her skills and work ethic.
Josh
Work was completed quickly and any thing that needed to be fixed was done so quickly. Communication was wonderful. Great work.
Nathan Scheer
What are the benefits of social media marketing?
Social media has transformed the way businesses communicate with audiences. It's no longer necessary for a consumer to call and enquire about your products or services. Users can now find all the information they require with just the click of a mouse. Creating social media availability for your business enables you to connect with clients in a more professional way than traditional media allows for. It also helps you to meet them on their interest and in the location they feel most convenient spending time.
What is the difference between SMM and SEM?
Social Media Marketing is an extensive term that includes Search Engine Optimization, Social Media marketing, PPC advertising, Blog marketing and many more. Therefore, Social Media marketing is one aspect of Search Engine marketing that helps you interact with your users by sharing information about your products and services.
What metrics should I measure in social media?
The social media metrics your business uses to measure growth or find new opportunities should be based on your business needs. Following are some common metrics used to measure social media marketing performance:
Impressions – Do you want to grow the number of people who see your brand on social media?

Engagement – Do you want to join the conversation and share your posts?

Mentions – How often are individuals talking about your product and services?

Social Referral Traffic – How many users click through to your website?

Followers – How many users are in your immediate social networks?
How much do I have to spend on social media marketing?
It's hard to calculate an exact number on what your social media marketing budget should be, but there are few limitations in different platforms. For example, you have to spend at least $10 each day you advertise on Facebook. We don't put ad expenditure behind everything we release on social channels. Obviously, spending more will surely get you more results, but a little spending can go a long way. We suggest starting with a lower spending and testing ads to see what works best for your business.
Why should I invest in social media marketing?
Social media is a great technique for maximizing brand awareness and building a community of expectation. Probably, social media can be a significant revenue generator. It's a mentor of conversation. It's one of the ideal ways to make an audience feel like a part of your business, which drives sales. Finally, audience targeting is an ultimate reason to invest in social media. Boosted posts and display advertising are best ways to promote a retargeting or brand awareness campaign.
Have any advice for how to manage social media marketing?
A successful social media marketing strategy incorporates many moving components. We recommend using a planning tool so you can keep track record of all your resources in one place. You may also take advantage of social management tools, which enable you to automate future posts.