Giving your hunger a new option, by reinventing the Food & Beverage Industry
We're highly experienced web/app development experts who work with a provision to offer bespoke development solutions to different food ventures considering the regulatory guidelines and criteria set by the FDA. We also provide services including various technical implementations like inventory management, good manufacturing practices, logistics, food safety and inspection services, ratings, reviews, etc. that allow you to manage your business in a better possible way.
Food Distribution Software
Mobile healthcare applications save patients' and doctors' time and increase care quality due to facilitated visit scheduling, patient treatment and examination. With a team of healthcare software developers, we as an IT company offering Mobile healthcare applications development services since 2013. It helps both patients and doctors to access the essential information fast and on the go. Our services make your app an integral part of the complete Healthcare. What makes this possible is our immense exposure to working with doctors, patients, delivery systems, prescription systems, pharmacies and EHR systems.
Asset & Compliance Tracking Software
Our asset tracking experts develop Asset & Compliance Tracking Software for the tracking and management of assets such as tools, vehicles, heavy equipment and technology with features to efficiently monitor assets throughout your whole organization and supply chain. Our asset tracking software solutions have an instrumental role in reducing halt, improving profit and preventing loss. Our Food and Beverage development company has expertise in devising smart, automated back-end systems that allow you to manage your assets in real-time, including delivery trucks, equipment, warehouses, kitchens, and other physical property. We ensure quality, compliance and your peace of mind.
Food Industry Supply Chain Management
We build business oriented Food Industry Supply Chain Management software solutions for the food processing industry that serve the specific requirements of the food and beverage companies. It helps manufacturers in regard to the raw material quantity, quality and other considerations. Our software engineering team offers industry-driven software solutions to facilitate the challenging part of the logistics and supply chain sector. These mighty software development tools are cost-effective and are intended to collect real-time information of goods received, damaged, expired and delivered with just one click. Our team will help you roll out a competitive solution that offers improved traceability, visibility and safety of the food supply chain operations and drives revenue fast.
Food Quality and Food Security Solutions
We build advanced food quality and food security solutions
that help food manufacturers to cohere to industry acclaimed guidelines and certifications and that can be incorporated with all existing ERP systems. We create end-to-end food quality and food security management systems and provide integrated solutions with existing supply chain, warehouse, distribution, and ERP systems. Our food and beverage safety programs support data collection via mobile apps, vendor portals, and networked IoT equipment. We create customized management solutions for particular food production segments and dietary requirements. Our food and beverage quality control systems monitor and adapt the conditions of ingredients and finished products related to temperature, acidity, moisture and the proximity of unfavorable substances.
Beverage and Food Recipe Mobile App
We built a Beverage and
Food Recipe Mobile App to offer immense benefits to all those spectacular chefs, revered health coaches, nutrition specialists, dieticians, and freaking foodies. Food lovers now use advanced cooking and healthy recipe apps for their daily usage. We can help you create one of the most unique apps in the Android and iOS stores. We are one of the prominent Food Recipe Mobile App development companies to provide responsive and robust web and mobile solutions. Our developers have proven expertise in the latest technologies. Also, our developers are proficient in the latest mobile technologies and build Food Recipe Mobile solutions to help peoples who prefer quick solutions to their problems and needs.
Brewery Management Software
Our Brewery Management Software enable you to invest more time improving and selling your products, and less time on the management side of your business. We offer a user-friendly and fully integrated process manufacturing ERP solution. Whether you produce, package, distribute or copack beverages, our solution supports brewers and liquor plans and manages production processes. Keeping your requirements in mind, we offer specific features unique to the beverage industry: quality control, regulatory compliance and distribution, recipe and inventory management to provide your company with opportunities to raise standards. With one complete solution, our beverage ERP system manages all of your critical business functions: manufacturing, accounting, quality, inventory and finance, sales and reporting.
PORTFOLIO
Our Successful Stories
modes-transportation-logistics
Serving craft beers from around the world.
Technology : ASP.Net, MSSQL
modes-transportation-logistics
Best Chilli Sauce Shop Australia
Technology : React Native , Dotnet core APIs
modes-transportation-logistics
Trace your favourite meal at your location!
Technology : .Net, MSSQL, Angular
How client 

loves

 the way we work for them
Testimonial4
Sensation is an excellent developer with the added benefit of the good ability to quickly understand requirements. He creates appropriate solutions in a reasonable timeframe. I have worked with Elance developers for over 2 years. In all my experience I have not come across a developer offering skills of such quality and who consistently meets deadlines completely fulfilling requirements. Sensation has become a true technology business partner.
Axiom Cycles
Testimonial3
I have looked at Sensation Solutions for years for my Software Development and App Development Niche. They always consistently deliver a Quality product, On time and at fair prices.
Jim Pfautz
CEO, WinForce Solution

Testimonials2
Before I encountered Sensation, I had tried and tested several other options for my Information Technology business needs. I struggled to deal with stress, anxiety and delays in meeting timelines. As I wrestled with my struggles, Sensation was highly recommended to me. Today, however, Sensation is more than a business partner. Stress, anxiety and timelines delay became history. At Sensation, you can be sure to meet one of the finest team spirited individuals for your basic to robust IT needs. Think IT, think Sensation! I highly recommend Sensation for your IT related business needs
Daniel Amoah
Director, Rel8Well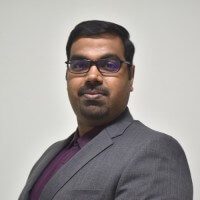 Testimonial1
We needed a dynamic team having full attention to detail to develop multiple portals and add-ons to our HR software. Sensation Software Solutions has been instrumental in the creation of these & the team has done everything that has been requested. We have made many changes along the way and at every step Sensation has been able to implement them straight away & helped us with new ideas. They took care of activities all the way from planning, developing, QA – until release and maintenance on our environments. We can't thank them enough. All the best to team!
Venkatakrishnan Balasubramanian
Head Of Engineering, JustLogin
Blogs – Industry market Insight