Importance of supply chain management in food industry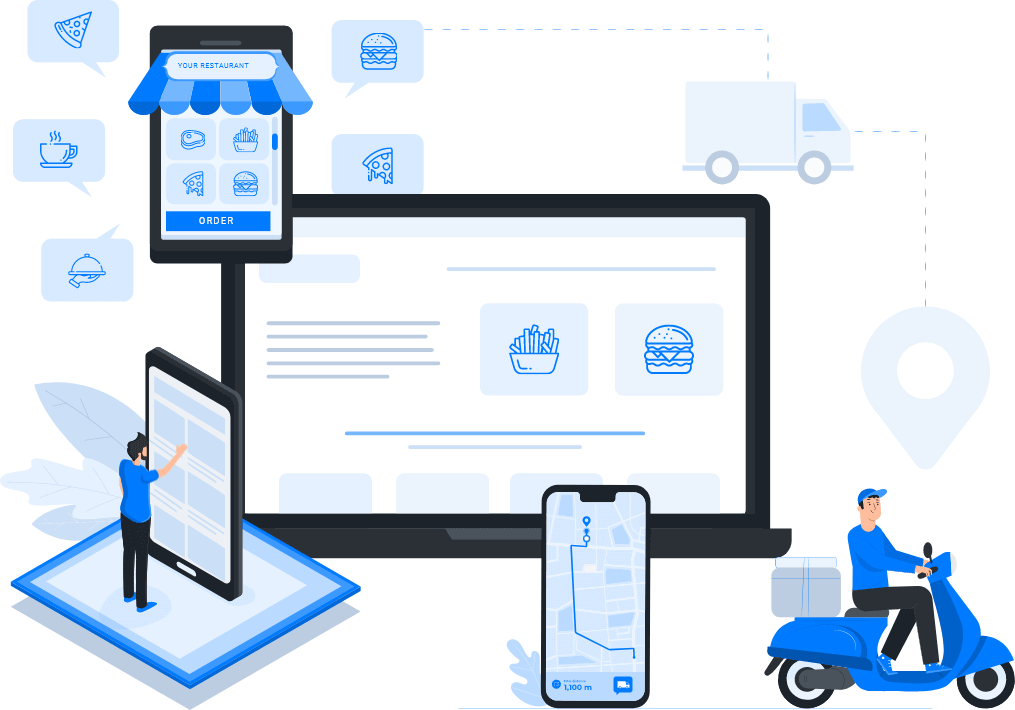 The food industry is one of the key sectors that are highly dependent on an efficient food supply chain management and logistics process since they deal with highly perishable items. Today, goods in the food industry are sourced from various parts of the world in most cases. Therefore, an effective food supply chain management and logistics facility that makes sure the timely delivery of materials is important. Due to such factors, food manufacturing endeavors face quite a lot of supply chain issues. Wonder what they are?
The quality of food extremely depends on the manufacturer or the producer, but the food supply chain management and logistics also play an important role in it. An efficient food supply chain management and logistics facility ensures that the food products are stored at optimum temperatures at all times to maintain their freshness and quality. Therefore, a food supply chain management and logistics system that allows food products reach their end consumers within an expected period of time will help companies safeguard deterioration of items and loss of money and resources.
Supply Chain Management knowledge and capabilities can be used to support the medical sector, conduct disaster relief activities, and handle other kinds of emergencies. Supply chain optimization isn't a simple undertaking, but numerous advantages of the food supply chain improve the bottom line. Let's check out the Importance of Supply Chain Management in the Food Industry:
1. Empower customer service:
As per the client expectation we had to correct the best product and the quality of the particular product. Consumer's expert services to be accepted by the correct location and correct delivery period and correct after-sale support in where the customers expect the service to be service.
2. Minimize Operating system cost:
This will reduce the purchase price by that you will ignore the cost of products to manage then minimize production price which supply chains to reliably deliver materials to join plants in ignoring the material shortages that will close the operation and an unexpected parts delivery delay that causes an auto assembly plant shutdown can cost millions of dollars per day in lost wages. It will also reduce all supply chaining costs to form a network that will meet with the customer service goal at the low-cost level.
3. Enhancing financial position:
It will increase the profit leverage which will help to manage and reduce the supply chaining cost. This could result in dramatic increases in firm revenue. This process will also reduce fixed assets such as plant, warehouse, and shipment. Also, increase the flow because we speed up the product flow in the client.
4. Makes sure human survival:
Supply Chain Management helps to sustain human life and also improve human health care. Supply Chain Management also prevents customers from climate extremes. People depend on an energy supply chain to deliver electrical energy to houses and businesses for heat, light, refrigeration, and air conditioning.
5. Improve Living Standard:
It is the base of economic development or improving the living standard. Supply Chain Management also helps in Job creation and it has an opportunity to reduce the energy to be used. Supply chain operations involve human or product transportation. But the supply chaining management policies create and will operate with all the supply chaining policies and update transaction inventory, warehouse and management, and logistics details.
Role of supply chain in the food industry:
Nowadays food chain management is growing all over the world in local, regional, national, international areas and it has a progress bar in all collaborative relationships between procedures, processors, manufacturers, and retailers. A food item is transferred from manufacturer to consumer while the money used by customers to pay for the product is dispensed to the individuals who work at different food supply chain stages.
Because food supply chain stages affect every other stage, it's essential to streamline the entire process to prevent high costs or inefficiencies. The 5 stages of the food supply chain include- Farm, Processing, Distributing, Retailer, and Consumer. Monitoring food supply chain stages are essential for the supermarket and restaurant industries to reach these objectives.
Modern food chain management is composed of many actors that find ways to minimize these costs and risks by using conventional and innovative techniques. This is one of the key sectors that are highly dependent on the logistics processes since they support highly fleeting items. Real-time and predictive analysis are vital factors of management policies and food chain management vision is critical and could accomplish the checklist agreed by supply policies. If proper food management processes are not put into place, all food supply chain stages can suffer as a result.
Conclusion:
There are many opportunities within the food chain management system to increase efficiency, safety, and productivity. Are you looking for the best supply chain management system for your food business? Ok, so don't worry we will suggest you the best software for food chain management. Sensation Solutions provides this feature at very affordable rates.