We offer intelligent real estate solution with the perfect blend of technology
Do you want to improve the digital presence of your real estate business? Our real estate mobile app development services are helpful for builders, realtors, aggregators, and other stakeholders to engage clients on a irreducible digital platform that allows easy buying, selling, and renting of properties.
Real Estate Software Development
We build responsive Real Estate Software solutions to help streamline real estate business operations, automate routine activities, and enable easy access to market information. Having years of experience in Digital Transformation-driven real estate software development, we bring the most complex real estate proposal from the whiteboard into the market. We create and implement custom real estate management software solutions that streamline workflow by flawlessly integrating with CRMs and Multi Listing Service (MLS) platforms. Our solutions help adaptability manage the entire real estate portfolio adhering to the industry best practices. Our dedicated real estate software developers re-build and update legacy systems while keeping data integrity and security with minimal downtime.
IDX Technology Integration Solutions
We build comprehensive IDX (Internet Data Exchange) integration solutions that implement MLS listings into CRM, mobile apps, email marketing, corporate websites, and more. Our solutions enable real estate organizations to monitor all the standards, rules and policies associated with IDX. We offer all types of IDX integration and real estate software solutions that enable businesses to streamline MLS database use and to upraise business. We create custom IDX solutions to display MLS listings on agent websites, provide consumers with updated active listings, and safeguard seller information online. We provide complete IDX integration with search engine reporting and content automation for lead management, CRM enhancement and lead capture. Our IDX developers stick to all the potential standards, and data formats related to IDX integration solutions.
Real Estate Analytics & Digitization Solutions
We recognize the power of IoT, AR/VR technologies, and intelligent process automation to build innovative real estate solutions for all real estate sectors. Our experts develop Real Estate Analytics & Digitization Solutions with algorithms that allow precise reporting, market insights, investment analysis and real-time projections. We enrich your existing real estate software with streamline process automation, machine learning, and natural language processing to automate business operations. Our experts leverage AR/VR technology to get cutting-edge solutions. Whether it's 3D property visualizations, interior design editors, virtual tours etc we offer all. Real estate businesses on the way to digitization and automation have a good opportunity of staying competitive by leveraging the power of Analytics & Digitization Solutions.
Real Estate CRM Software
Our Real Estate CRM Software allows real estate businesses to keep track of their customer's purchases, sales, and preferences. Our expertise in building fully customized CRM development software over the years helped us to gain a better understanding of the business logic and solutions. Our well-versed team of CRM experts accords your solutions with all the traits of your business. Our wide range of CRM development services provides industry-leading CRM mobile app development that works completely for your target segments. We define the CRM software development requirements after detailed research about your real estate business operations and workflows. Our CRM solutions works not only as an interacting tool to empower strong client relationships but also maximizes as a marketing tool for running lead generation campaigns.
Real Estate Valuation Software
Determining real estate valuation and analytics for a wide range of residential and commercial properties is challenging to do without encountering any type of errors and downtime into the process. Let our expert software developers do the heavy lifting, and improve property data analysis to a significant level. Our custom built Real Estate Valuation Software solutions allow valuation and analytics for a large number of properties delivered through a flawless process without any bugs or complexities. Our solutions help undertake the risks and challenges of commercial real estate operations.  Our expert team designs custom real estate valuation and analysis software that allows generation of more qualified leads, appraisal of collateral, easy access of property and neighborhood information, and information on comparable properties.
PORTFOLIO
Our Successful Stories
modes-transportation-logistics
Most trusted names in the home building industry in Canberra
Technology : PHP, MYSQL, Wordpress, Javascript, CSS
How client 

loves

 the way we work for them
Testimonial4
Sensation is an excellent developer with the added benefit of the good ability to quickly understand requirements. He creates appropriate solutions in a reasonable timeframe. I have worked with Elance developers for over 2 years. In all my experience I have not come across a developer offering skills of such quality and who consistently meets deadlines completely fulfilling requirements. Sensation has become a true technology business partner.
Axiom Cycles
Testimonial3
I have looked at Sensation Solutions for years for my Software Development and App Development Niche. They always consistently deliver a Quality product, On time and at fair prices.
Jim Pfautz
CEO, WinForce Solution

Testimonials2
Before I encountered Sensation, I had tried and tested several other options for my Information Technology business needs. I struggled to deal with stress, anxiety and delays in meeting timelines. As I wrestled with my struggles, Sensation was highly recommended to me. Today, however, Sensation is more than a business partner. Stress, anxiety and timelines delay became history. At Sensation, you can be sure to meet one of the finest team spirited individuals for your basic to robust IT needs. Think IT, think Sensation! I highly recommend Sensation for your IT related business needs
Daniel Amoah
Director, Rel8Well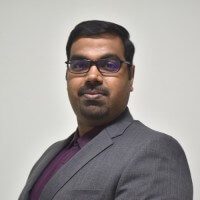 Testimonial1
We needed a dynamic team having full attention to detail to develop multiple portals and add-ons to our HR software. Sensation Software Solutions has been instrumental in the creation of these & the team has done everything that has been requested. We have made many changes along the way and at every step Sensation has been able to implement them straight away & helped us with new ideas. They took care of activities all the way from planning, developing, QA – until release and maintenance on our environments. We can't thank them enough. All the best to team!
Venkatakrishnan Balasubramanian
Head Of Engineering, JustLogin
Blogs – Industry market Insight