A Comparison between b2b and b2c e-commerce software to choose right platform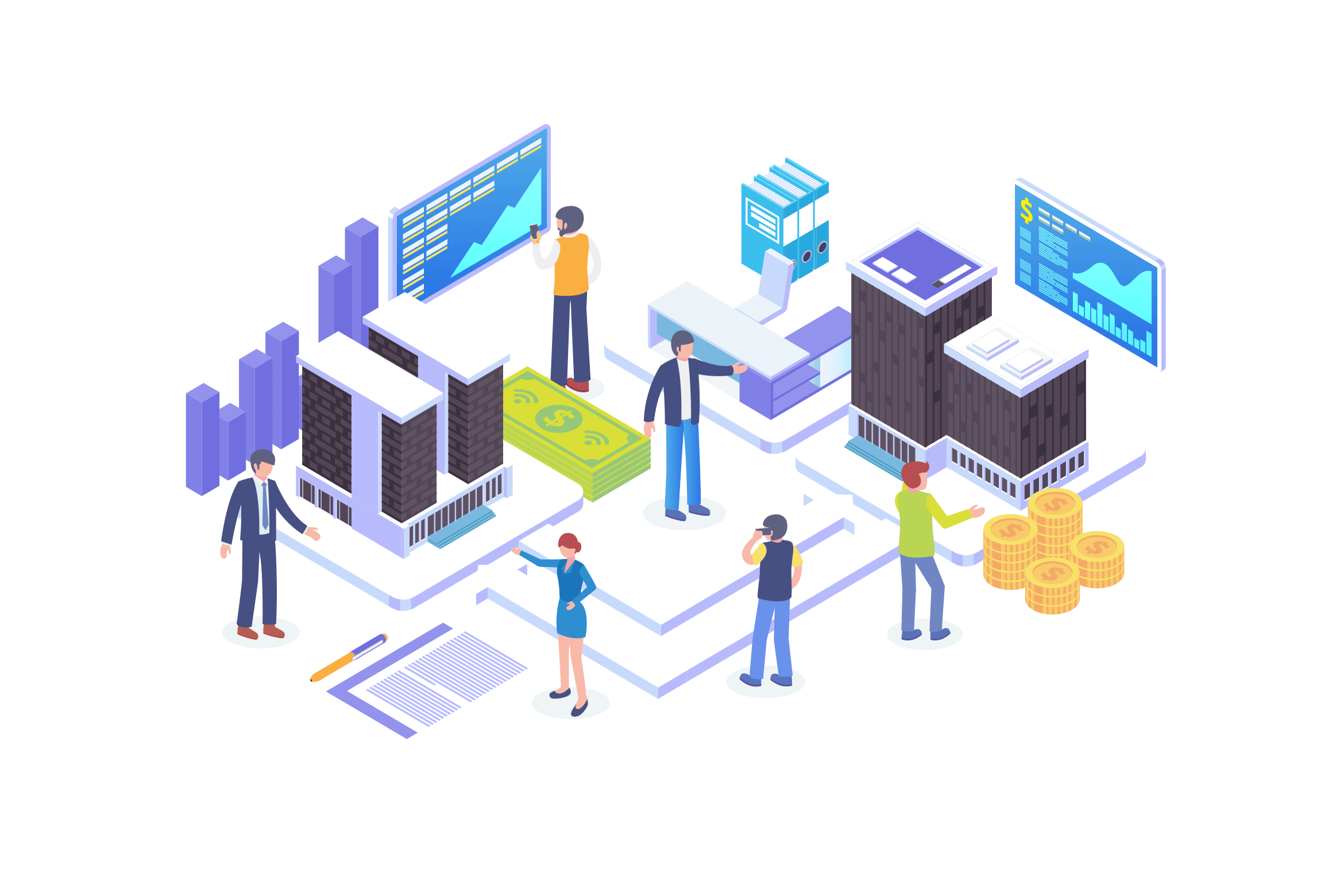 Think back to how you bought your favorite watch or gadget years ago. Where did you go to buy your garments or shoes? How time-consuming was grocery shopping? eCommerce has completely changed the perspective of the end consumer shops today. Today, it's easier for striving business owners to turn their creative ideas into reality.
While eCommerce technology is improving rapidly, the rules have remained the same. If you want to build an effective business for yourself, you will need to satisfy the requirements of your potential customer. Here, marketing plays an important role. So, do you have any desire or planning for starting your business? Have you ever thought of building your online store? If yes, then you need to decide which items to sell and analyze your target customers. To be able to achieve the desired results, B2C eCommerce solutions should be: flexible, reliable, scalable, and easy to use. B2C Ecommerce Software enables you to effectively streamline your offerings and increase conversions easily.
Anyone with a unique business idea can join the industry. However, before doing this, learning about the eCommerce industry and what's going on is significantly necessary. An eCommerce industry incorporates business-to-business, business-to-consumer, and other kinds of business models. However, B2B and B2C have become extremely popular in recent years. B2B software requires smart features like user permissions, account pricing, order management systems, and business credit options.
B2B and B2C promoting strategies are quite unique and have diverse impacts on consumers. Best B2C Ecommerce Software ensures a state-of-the-art buying experience that boosts conversion and revenue. So, before going into the eCommerce industry, first analyze which business model would suit best your resources, capabilities, and of course, your target niche.
How to choose the right e-commerce platform?
With the rise of e-commerce in recent years, online retailers have more new and best e-commerce platforms for 2023 than ever to work with.  Besides offering endless advantages of earning revenues, the e-commerce model carries several challenges to business owners if they don't affirm the important things while setting up an online business. At any stage of the business, vendors should be deliberate enough in selecting the best e-commerce platforms for their business. Also known as e-commerce software platforms, these platforms are end-to-end commerce management systems that efficiently help vendors run their online businesses. Although the best e-commerce platforms have a website at the front end, background operations like processing, stocking, sourcing, shipping, inventory management, etc., bring their idea to reality. Your best e-commerce platforms for 2023 will make it easy to track your inventory levels in real-time. Here are some core factors to consider when choosing the best e-commerce platforms.
Considering the cost of ownership
Evaluating the cost is the initial step to consider when assessing the best e-commerce platforms. Understanding the value of each platform is extremely important, whether it's a small start-up or an established brick-and-mortar store changing into e-commerce. It involves all costs related to domain and hosting, maintenance, and social media specialists who will manage the brand's online presence. Other expenses involve marketing costs for hiring email marketing/SMS marketing professionals for re-targeting customers. Additional costs, SEO, including automation tools, delivery or fulfillment integration, etc., should also be considered.
Leveraging robust catalog with store analytics
The best e-commerce platforms should offer important tools and features to build a beautiful catalog with personalization. These involve 'best-recommended products', 'pickup & drop feature,' uploading hundreds of items in one shot through CSV or excel file, etc. Besides, the entrepreneurs should receive complete analytics about the inventory to check the website stats, determine customer behavior, geographic stats, and more. The best e-commerce platform should also be implemented with Facebook pixel and Google analytics.
Marketing automation
Organizations must leverage a multichannel promoting suite ranging from social media marketing to email/SMS marketing. By this, they can gain customer attention and drive them over to the store. Automation can help vendors pitch their offers to an extensive audience, send them discount codes, re-target customers, etc. Hence, automation offers businesses maximum efficiency with less effort and time.
Upsell, Downsell, and Scalability
The best e-commerce platform should allow upsell/downsell features so that proprietors can optimize and monetize their stored data and customer base. As the business develops, its stores should be scalable without ruining growth.
Seeking support
Merchants can choose help from the best platform/company that can offer them 24/7 support and quick solutions to their problems. Moreover, a dedicated business manager can assist them to scale their business growth.
Opting for contactless e-commerce
Amid the pandemic-driven period, companies should digitize their enterprise and make it contactless, enabling a premium experience to the customers at reasonable prices for accomplishing a multi-folded development. Currently, QR code-based ordering has become a significant part of e-commerce.
Key features expected from B2C and B2B eCommerce platforms
These differences in business procedure and target markets are reflected in the important features required from e-commerce platforms by each type of dealer. Because there are so many E-commerce Software Platforms out there, you'll also find a lot of various features and capabilities built to make each service stand out. Business owners always look for an E-commerce Software Platform to keep things easy, so choose tools that generate the best results for businesses of all sizes. Your customers depend on you for an effective B2C E-Commerce Solution built to meet their requirements. With B2C Ecommerce Software that works as one with your ERP, you can ensure updated product information, a flawless customer experience, and effective marketing capabilities.  B2C Ecommerce Software is more than just an online sales platform for your website; it's a strong and multi-faceted marketing, management, and order-processing resource that can be fully personalized to the needs of your business. Nevertheless, learning common features and determining the features you need to evaluate and compare will help you determine which best e-commerce platforms for 2023 is best for your company.   Let's look at the key features of B2C and B2B platforms.
1. The user interface
There are lots of factors to consider when choosing B2C e-commerce software. A B2C eCommerce platform requires a straightforward buying process for consumers like instinctive site navigation, easy customer checkout, and the ability for customers to find product catalogs easily. B2B software requires advanced features like order management systems, user permissions, account pricing, and business credit options.
2. The personalization of content
A B2C E-Commerce Solution is a comprehensive network of software that allows organizations to control all operations related to online sales of products and services. B2C companies need extremely relevant and customized experiences that appeal to consumers' interests, while B2B brands require features that tailor content and access to particular user roles like managers or buyers.
3. The checkout process
The best B2C E-Commerce Solution provider takes your business to another level with advanced personalization, strong automation capabilities, and smart data segmentation. B2C eCommerce platforms need the ability to checkout as a guest or make accounts with less hassle, while B2B companies require functionality for multiple accounts, compliance, budgeting, and other needs for business customers.
4. The overall customer experience
B2C brands need to deliver a user-friendly and flawless customer experience across a variety of touchpoints, highly optimized B2C E-Commerce Solution delegates the client's requests to the respective service agents for quick response, while B2B companies need to allow the business decision-making process.
Summing up
Being the foundation of the e-commerce business, the best e-commerce platform offers features and functions that consumers need the most. It provides the necessary flexibility of personalizing the experience to win and retain customers, thereby improving businesses' competitive edge. Before you decide which best e-commerce platforms for 2023 to use, make sure they'll support you and your customers with troubleshooting.  When you're looking for robust B2B or B2C e-commerce software that provides all the features you need to dominate your markets and thrive as an online retailer, you will find the best solution is Sensation Solutions. We offer a turnkey E-commerce Software Platform that implements seamlessly with your ERP software to deliver an attractive, accurate, and convenient experience that your customers expect.